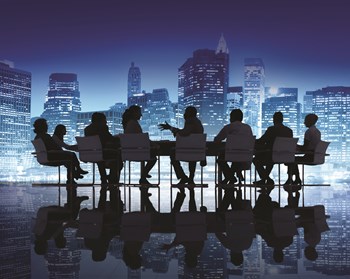 Local 32BJ of the Service Employees International Union (SEIU) reached agreement on a new three-year contract, averting a potentially costly and damaging strike that would have impacted more than a million apartment dwellers in Manhattan, Brooklyn, Staten Island and Queens.
The union, which represents about 28,000 residential building service workers in over 10,000 apartment buildings struck an accord with the Realty Advisory Board on Labor Relations Committee (RAB) that calls for wage hikes of 2.72 percent in the first year, 2.8 percent in the second year, and 2.87 percent in the third year. With health insurance and other benefits included, the increases will average around 3.5 percent each year, according to Jim Grossman, an RAB spokesman.
Weekly Salary Increases
Under the current contract, doormen and janitors earn approximately $34,000 annually, which the RAB had claimed was one of the highest wages in the nation. The new agreement calls for wage increases of $18, $19, and $20 per week for doormen, porters, concierges and elevator operators. Handymen will receive $20, $21, and $22 per week over the life of the contract, and superintendents will get a weekly $21, $21 and $23 increase in salary over the three years. In the health plan and pension funds, employer contributions were also increased. Because the union was seeking expanded job training to account for additional duties related to security, both sides agreed to form a committee to develop a course for building safety awareness and offer this training to all contracted employees.
The pact also calls for extended retirement benefits for members with more than 25 years of service; an expanded network of dental and optical providers in the health care plan; the recognition of Martin Luther King Jr.'s birthday as an official holiday that will take the place of Lincoln's birthday; and the issuance of $200 as an annual attendance bonus. The contract terms extend to April 20, 2006.
The last Local 32BJ job action was an 11-day-long strike in 1991 and workers had walked the picket lines four times since the union's inception in 1932.
Union members include doormen, porters, maintenance workers, cleaning personnel, window cleaners, superintendents and security guards, and the sticking point in the negotiations had been an insistence by the RAB to seek givebacks in the form of salary and workplace concessions. The RAB sought to reduce the workers' allowable sick days, holidays and vacation days, require higher health fund deductibles and co-payments, increase workloads, and prohibit a cost of living increase.
During round-the-clock negotiating sessions at the Sheraton Hotel that extended to after midnight April 23 between RAB and the union, concessions were made in the area of health care but discussions on wage hikes had the two sides initially far apart, according to John Hamill, press spokesman for Local 32BJ.
After continuous deliberations, the differences were eventually worked out and the union will have its members ratify the pact through a mail-in ballot vote, according to Hamill.
"Despite the difficult economy, we were able to come to an agreement that will help our members provide for their families, and keep pace with the cost of living in New York City," said Local 32BJ President Michael Fishman. Fishman said he felt the increases were fair in light of the city's economic condition and looming budget deficit.
RAB President James Berg also praised the agreement. "I'm glad to announce an arrangement acceptable to both sides. I thank everyone involved for their patience. Both sides leave a little unhappy but we achieved a strong agreement."
Building owners and managers had spent the past month making preparations in the event of a strike, assigning identification cards to residents, coordinating volunteers to take out trash and keep watch over the lobby area and building premises. The RAB even distributed a Residential Building Preparedness Information Manual that offered advice on how to prepare for a potential strike and steps that could be taken to keep buildings secure and operating efficiently.
Attorney Aaron Shmulewitz, a partner at Manhattan-based Reed Smith, LLP, which represents more than 200 co-op and condo buildings, had been following the negotiations closely. Shmulewitz said a strike would have been devastating to the industry, as co-op and condo residents and building boards already have had to absorb skyrocketing insurance premiums - especially related to terrorism coverage, the mayor's 18.5 percent hike in real estate taxes, increased heating and fuel costs and other expenses. "This is not a good time for co-ops and condos to be asked to pay more," said Shmulewitz. Not only would residents have seriously been inconvenienced, but a strike could have been crippling to the city financially, he said.
"The worst scenario would definitely have been a strike because a strike would have disrupted the lives of tens of thousands of apartment dwellers," he said. "The best scenario is some sort of amicable settlement and reasonable numbers."
Although glad that a strike has been averted, Shmulewitz is wary that the settlement might lead to increased costs in the form of higher maintenance fees or condo common charges added on to what shareholders and unit owners already pay.
Preparing for the Worst,
Hoping for the Best
Peter Grech, president of the Superintendents Club of New York, also was pleased a settlement was achieved but he is waiting to see the exact details of the pact before making any proclamation as to its content and how it would affect his membership.
"Any time management and labor work out a contract with out a strike is a good sign of a healthy relationship," said Grech. "It's premature to say it's a great contract with out knowing all the details. Anyone who does say it's a great contract is speculating. Therefore on the surface, I can say that it is an OK contract."
Probably the best that could have happened was a reasonable settlement agreement rather than a disruptive strike, according to Greg Carlson, the executive director of the Federation of New York Housing Cooperatives and Condominiums (FNYHC).
But on the other hand, Carlson explained, co-ops and condos have been hit hard with higher real estate taxes, increased insurance costs, and other operating expenses, that make it extremely difficult to absorb any additional costs.
"I admire the RAB for trying to do what it could under the very, very strenuous times, all owners, whether they're co-op, condo or rental - are facing. It's not been a good time for the real estate industry. I think they gave a fair settlement."
Many of the property managers welcomed the new agreement avoiding the chaos that a strike would have caused. "I think it was fair," agreed Paul Gottsegen of Halstead Management, "because it was negotiated by both sides. Both sides are strong and both sides are well-represented. That's what fair is. They agreed to it. That defines what the fair number is."
In any type of negotiation there's give and take and a lot of haggling over what should be included in the contract, says James Heller, vice president and certified property manager with Cooper Square Realty
"I think that it's a compromise. Both sides compromised. Each side would have liked a little more each way depending on who's the giver and who's the receiver," Heller says.
Michael Berenson, a property manager, and president of AKAM Associates, remembers pitching in during the last strike in 1991, even hauling out the trash for some of the buildings he managed at the time. He is happy that a strike this time was avoided, and as for the agreement, he doesn't dispute the terms of what was offered to the union workers. "I think that they got a fair agreement, an increase of their wages, also an increase in various benefits."
Also agreeing that the contract was basically fair, Margie Russell, executive director of the New York Association of Realty Managers (NYARM), expressed concern about offsetting the expenses that co-ops and condos are facing in these difficult economic times. Co-op and condo owners and managers should look for ways to make their building run more efficiently, she says. "The buildings are obviously not saving any money to offset these increased costs. It's time for management to look hard at methods that would increase productivity and save money. Increased productivity can benefit for years to come."
Debra A. Estock is The Cooperator's Managing Editor.