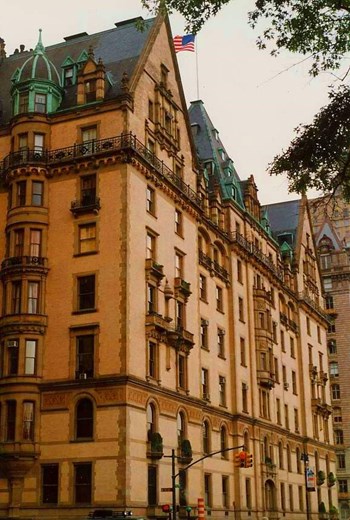 Apparently the reputation of the legendary Dakota isn't even enough to attract buyers these days.
According to the New York Post, two apartments at the Upper West Side pre-war co-op building belonging to singer Roberta Flack and the late socialite Jacqueline Bikoff respectively were finally sold to an unidentified buyer. Both units had been on the market for a long time and undergone significant price reductions.
In Flack's case, her unit went from an original asking price of $9.5 million down to $6.99 million, while Bikoff's apartment had been discounted from $16.75 million to $10 million. If the deal closes for both residences, it would mark the first sale at the Dakota since 2016, said the Post citing CityRealty.
Still, other available apartments at the Dakota have languished on the market that resulted in price reductions before they were either entered into contract or taken off sale.
For instance, a four-bedroom apartment is available $13.99 million, after it was reduced for the third time from the original asking price of $17.5 million in 2015.
Also a three-unit place, belonging to Tribeca Film Festival co-founders Jane Rosenthal and Craig Hatkoff, went from the initial price of $39 million in 2016, to $28.99 million last year before it was apparently de-listed
"The buying audience has gone elsewhere," says Donna Olshan, a broker told the Post. "It underscores the whole change in taste."
David Chiu is an associate editor at The Cooperator.