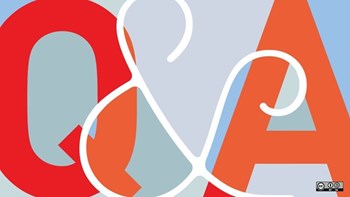 Q. We had some gutter and minor roof repairs scheduled.The budget is tight for some other reasons and the president stated that her husband was qualified and would do the work for free. He is not licensed or insured and will be working on nine of the 24 units. Owners have been complaining that there is ice building up on the steps and the contractor also identified some small issues with the roof line and siding at the gable in addition to the need to re-fasten the gutters.

Although we agreed to use licensed and insured contractors, the other board members agreed to use her husband.This is to avoid doing an assessment. They have also agreed that we should always try to have members of the association do work for free if they volunteer.
Should I be worried about this? I am not at all comfortable.
—Tenant Concerned About Liability
A. "There are three issues here," says Steve Troup, an attorney and partner at the New York City firm Tarter Krinsky & Drogin LLP. "1) whether the contractor needs to hold a home improvement contractor license; 2) whether the contractor should be insured; and 3) whether it's a good idea for a shareholder to perform work on common areas of the building or inside apartments. Let's take them one at a time:
"1. The NYC Department of Consumer Affairs (and the equivalent in many other downstate communities) licenses contractors to perform alterations, repairs, improvements, etc., within residential units (house, apartment). To obtain a license, among other things, the contractor must have and maintain liability and other insurance, the types and amounts vary by jurisdiction. No license is required for a contractor who performs work on the roof, hallways, façade, or other areas not within an apartment. It is illegal for a contractor to perform home improvements without a license, and an offender is subject to sanctions.
"2. All contractors doing any work of any significance in a building, whether within apartments or in common areas, should have the proper insurance, including (a) general liability with limits of at least $1,000,000 for each occurrence (and more, perhaps much more for larger projects where the potential damages caused by the contractor are higher, e.g., electrical, plumbing, structural work); and workers' compensation. In addition, the contractor – and all subcontractors – should deliver to building management, prior to commencing any work, a certificate of insurance naming the building and the managing agent as 'additional insureds.' With the very best of intentions, accidents happen and the building must not be exposed to potential liability; not infrequently, the building's insurer disclaims coverage.
"3. It is generally not a good idea to have shareholders (or close relations of a shareholder) perform work at the building. There is a clear conflict of interest and many sticky problems might arise. Having said that, many small buildings do it anyway, especially where the savings or other financial benefits are substantial. But insurance, and licensing if required, should never be waived."