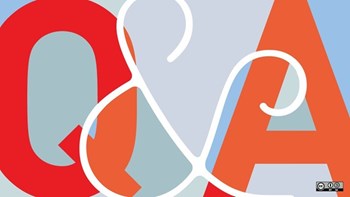 Q. A homeowner in a condo asks the board to allow the alteration of the balcony enclosure to a taller height. The board and management company agree and the alteration takes place. Twenty-five years later, a new manager says that was improper and the balcony must go back to original standards. Is there a statute of limitations on this balcony?

A. "The homeowner asks about the relevant statute of limitations," says attorney Leni Morrison Cummnins of the New York law office of Cozen O'Connor. "Any claim that the homeowner has related to the board's decision to mandate the removal of the balcony would run from the time the board decided to compel its removal, not from the date it was originally approved. Such a challenge would be ripe for an expedited type hearing called a CPLR Article 78 Proceeding, which must be brought within 120 days of the board decision. That said, winning such a proceeding against the board will be a challenge.
"Balcony enclosures are subject to scrutiny during FISP/LL11 inspections. Every five years, the exteriors of buildings over six stories tall must be inspected by a professional engineer or licensed architect who is authorized by the New York City Department of Buildings (DOB). New regulations require that the inspector include in their inspection, and subsequent report to DOB, the safety, condition, and structural stability of any balcony enclosure. Older balcony enclosures were not usually constructed subject to building permits—because permits became mandatory only recently—so it is possible that the homeowner's 25-year-old balcony enclosure does not meet the safety requirements. Therefore, the likely situation is that the homeowner's balcony enclosure was inspected for the first time and failed to meet safety standards.
"Another possibility is that the condo board adopted a ban on balcony enclosures due to the heightened scrutiny of these additions during the FISP/LL11 inspections. Unless a condominium's or cooperative's governing documents specifically provide for the allowance of balcony enclosures, boards are within their rights to prohibit balcony enclosures. If adopted, boards must apply the ban uniformly to all homeowners and cannot grandfather homeowners with older enclosures. Doing so would run the risk of violating New York Business Corporation Law Section 501(c), which essentially requires boards to treat all shareholders (or unit owners) of the same class equally.
"It is also possible that this homeowner's enclosure, because it is a taller height, is unique and might pose some additional concern to the condo board.
"If the enclosure is in violation, it is unlikely the homeowner has any claim against the condo board. Further, if the enclosure was built pursuant to an alteration agreement, it is likely that the alteration agreement squarely places the burden and liability on the unit owner rather than the board.
"The homeowner should request the reason that he or she is being required to remove the enclosure. If it is due to a safety violation or a building-wide rule change, he or she is likely out of luck."