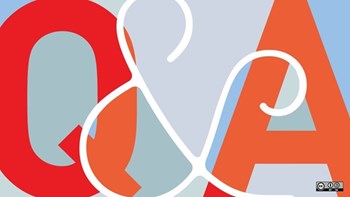 Q. I own a co-op and I had some damages to the walls of my kitchen, bedroom, and bathroom caused by water and/or leak coming from the side of the roof. I even had to change the kitchen wall, cabinets and floor because of the mold and damages. Is there a way for the management to pay for the damages or at least part? Can I sue the co-op for the money I spent to fix the kitchen, at least?

—Tenant Who Feels Wronged
A. "Cooperative board obligations to make repairs are governed by a cooperative's proprietary lease, house rules, bylaws and local law," says attorney Leni Morrison Cummins of the New York office of Cozen O'Connor. "Under most proprietary leases, cooperative boards are responsible for structural repairs to the building and repairs to the common elements of the cooperative - the parts of the building that are not inside the individual shareholders' apartments. This typically includes the building envelope, and the repair of leaks. Some proprietary leases also place the burden and cost of interior apartment repairs on cooperative boards if the damage was caused by the cooperative board's negligence. In addition, the New York City Housing Maintenance Code requires the property owner—the cooperative board—to keep the premises in a state of "good repair.""
"Based on the foregoing, unless the cooperative has unorthodox governing documents, the cooperative board is typically responsible for repairing the exterior building envelope leaks, but not typically responsible for the resultant interior damage within the apartments. If the governing documents contain a clause that obligates the cooperative board to repair (or pay for) the interior apartment damage in the event of negligence on the part of the cooperative board, the question becomes: Did the board act as it should have in repairing the leaks? Failure to act, or too much delay on the part of the board, could cause the board to be liable. In instances of failure to act or significant delay of the board in upholding its obligations, boards could be held liable for breaching their duties under the governing documents and the damages could be the cost of the shareholders' interior repairs.
"In sum, the answer is dictated by the individual cooperative's governing documents."