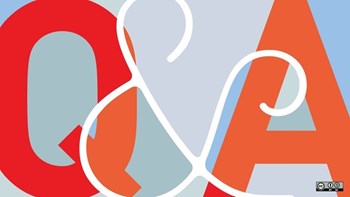 Q I received a letter, dated May 4, 2015, stating that I have an illegal tenant occupying my unit. It stated that all unit owners must inform management about any tenants and provide proper paperwork, including names, phone numbers, and copy of executed lease, which I do not have. I am being assessed a monthly rental fee of $150.00, retroactive from February 2015, which will appear on my May monthly maintenance statement, and continue each month thereafter.
The condo unit upon which management is imposing a monthly rental fee was purchased in 1988, solely as an investment-owned rental property. The original loan application states "owner non-occupied."
The offering plan, original governing documents, provided purchase of the condo unit without leasing/occupancy restrictions and did not impose a fee for non-residence owners. The condo unit was never intended to become an owner-occupied property. At no time was my unit owner-occupied. Up until the past few years, the condo unit was rented, sporadically, with an executed lease. After many years of tenants' destroying all the appliances, carpeting, floors, and even breaking the broiler, I had been forced to make costly repairs, replace appliances, more than once, and even renovate the kitchen and the bathrooms. There came a time when I could not find a tenant and/or was skeptical towards dealing with prospective tenants, due to my previous experiences. When my son and his friend decided to rent my unoccupied unit, I did not hesitate. Management was well-aware of this arrangement and never requested an executed lease. At no time did I ever have a present roommate or was able to secure another person, in the meantime, and both of them are there without an executed lease because of the tenable circumstances. In addition, the condo continues to be furnished with all of my son's original belongings.
Upon information and belief, condo units are deemed by law to be real property. Therefore, it is a "credible argument where a unit is defined as property that may be acquired, held, leased, mortgaged, and conveyed as any other real property, such as outright restriction on leasing is untenable." Furthermore, "an owner's expectation arguably would be dashed by an amended leasing restriction and/or imposing ongoing monthly fees."
To conclude, in actuality, the condo unit in question was and always has been a non-owner rental property, despite the fact that my son, a non-owner has lived there and paid rent with his—interchangeable—roommates. Also, I have and continue to receive an insignificant amount of rental income, but I do not have to worry about my unit being trashed anymore. If I am forced to pay management $150.00 monthly rental fee, I will be at a deficit after paying my mortgage, maintenance, taxes and homeowners insurance. I, also, feel that this is a discriminatory act, and am at a loss, as to what additional services management provides non-occupied unit owners, for an additional monthly fee of $150.00, that are unavailable for owner-occupied units.
—Unhappy on the Upper East Side
A "Regardless of what your loan documents, the offering plan, or even the original governing documents may have included regarding rentals at the time you purchased the unit, if the current declaration and bylaws give the board the power to institute procedures and fees regarding rentals, as a unit owner, you must abide by those rules and fee schedules," says Leni Morrison Cummins, an attorney and member of the Manhattan law firm of Cozen O'Connor.
"When you purchase a condominium unit, you are purchasing subject to the right of the unit owners to change the declaration and bylaws by amendment and the right of the board to change the rules and regulations or house rules. You should review the current version declaration, by-laws, and rules and regulations or house rules to determine whether your board has the power to institute these procedures and fees. Regarding your concern about discrimination, courts hold that condominium boards must treat all owners equally. This means that the board must apply the procedures and fees pertaining to rentals in a uniform manner. If you believe you are being singled out, you should request a meeting with the board to inquire about the issue."