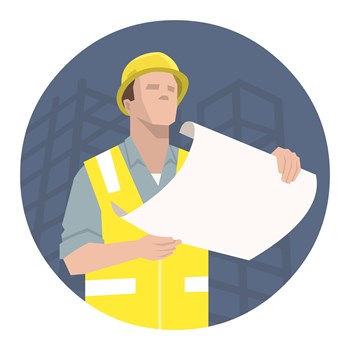 In the spring of 2019, the New York City Council passed the Climate Mobilization Act—and with it, Local Law Number 97 (LL 97). LL 97 requires large existing buildings—those over 25,000 square feet—to reduce their carbon emissions 40% by 2030 and 80% by 2050. Unique in its aim, the law targets existing buildings and requires owners to invest in renovation and retrofitting to make their buildings more energy efficient.
What's Required, By When?
LL 97 sets requirements for all subject properties for two initial compliance periods: The first period runs from 2024 to 2029 and the second from 2030 to 2034. New York City is obligated by the law to clarify requirements for future periods through 2050. Buildings over 25,000 gross square feet must meet annual whole-building carbon intensity limits during each compliance period based on building type, or prorated for mixed-use buildings. Certain building types—including city-owned buildings, affordable housing, hospitals, and houses of worship—will have alternative compliance options if they cannot hit the carbon intensity limits.
Cooperative and condominium apartment buildings are also subject to the law. Compliance requires that building owners—which in the case of co-ops and condos means boards of directors—must submit an annual emissions intensity report approved by a registered design professional starting in 2025 or pay substantial fines. The onus is on the individual co-op corporation or condominium association not only to submit a report but to retrofit, reconfigure, and even replace polluting systems within their properties to bring their properties into compliance on a long-term basis.
What to Do
Fred Goldner is a certified energy consultant based in Long Island, and is an expert on the implementation of Local Law 97 requirements for apartment buildings and how to approach that implementation. "That implementation," he says, "depends on the particulars of the buildings. With that said, the first step is to engage an experienced energy expert to survey the building." That survey will determine if and where the building is currently deficient and how and where the most economical and successful changes and upgrades can be made.
Giulia Alimonti, senior architect with CTLGroup, an international engineering and architectural firm with offices in New York, advises that "boards should first become familiar with the law and options for compliance. Then they should have the building analyzed by a professional energy consultant, engineer, or architect who specializes in exterior envelope strategies to better understand their emission score. This professional will identify strategies for the reduction of consumption of fossil fuels." It is the reduction and more efficient consumption of these fossil fuels that the law aims to achieve.