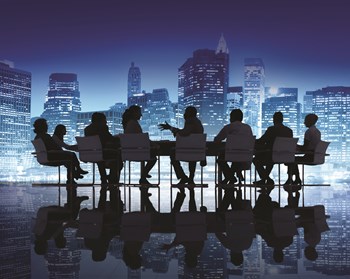 Bob Ricken: North Shore Towers, Queens
The Building
: North Shore Towers & Country Club, a cooperative spread out over 110 acres, commands the highest point in Queens with views of the Empire State Building, Long Island Sound and Connecticut, the Atlantic Ocean, and JFK International airport. Three three-story buildings are connected by an underground arcade that features a supermarket, drug store, a bank, beauty parlor, spa, restaurant, 460-seat movie theater and a dry cleaner. Amenities also include an 18-hole golf course, five Har-Tru tennis courts, a fully-equipped gym that provides classes from early morning to 10 p.m. One indoor pool and three outdoor pools also serve residents year-round and other recreational offerings include basketball, shuffleboard, ping pong and billiards. The buildings also have their own emergency generators. The property is managed by Charles H. Greenthal.
About: Board President Robert Ricken served as principal and superintendent of the Mineola School District for 22 years. He presently teaches Educational Administration at Long Island's C.W. Post. Author of dozens of books and educational periodicals, Dr. Ricken has written articles for the N.Y. Times, Newsday, Sports Illustrated, The Harvard Review, Harpers Weekly, Read Magazine and Single Parent Magazine. He is the recipient of many honors and awards.
Q: Cooperator: Tell us a little about North Shore Towers.
A: Ricken: North Shore Towers is truly a unique cooperative. We have a total of 1,844 apartments from studios to penthouses. An express N.Y.C. bus starts and ends its run at each of our buildings. There is also a three-story underground garage for residents and a full time security staff with offices in the cooperative. In the last two years, we have sold 270 apartments and buyers' attorneys have counseled their prospective buyers that North Shore Towers has reserve funds of $20,000,000. Despite the present economic recession, there has not been a maintenance increase in the last four years. Since we have so many amenities, including restaurants, stores, gym, pools, and a movie theater, board members are always meeting and greeting our residents. We are literally available all day long and issues do not have to wait for a board meeting. Our board members are literally "on-call" as they go about their daily chores, exercise classes and shopping. Everyone is known on a first-name basis.
Q: Cooperator:Why do you serve on the board?
A: Ricken: Volunteering to serve one's neighbors is something I feel is a personal responsibility. Being a member of the cooperative's board allows me to utilize my experience as a school superintendent and as the leader of several other civic organizations. In working collaboratively with people of many different opinions and achievement levels, I've been successful in bringing consensus and agreement on difficult issues without rancor. I believe in open debate that allows people to express their opinions and listen to others prior to making decisions. The primary challenge is to improve the image, financial status and amenities of our home and community. I believe that board members volunteer their time to solve their community's problems. Although there is a huge time commitment, there is great satisfaction in developing annual goals and working toward the improvement of every aspect of the place we call home.
Q: Cooperator: As a veteran board member, what advice would you give to new members?
A: Ricken: First of all is that it's okay to disagree with your colleagues but it is unnecessary to be disagreeable in the process. To participate in the discussions but always vote your own conscience. Read all the material that is sent to you, voice all of your concerns, but always vote for what you believe is in the best interests for your owners and your cooperative. If anything is labeled "CONFIDENTIAL," it stays in the board room.
Q: Cooperator: What ingredients make for a successful board?
A: Ricken: Board members must be collaborative and non-confrontational. The president should set a tone that attempts to have issues discussed fully, emotionally if necessary, but never in a hostile manner. We can disagree but never be disagreeable! Board issues should be frequently shared with residents. Transparency is essential! If the cooperative does not have a modern means of communicating with all residents, the board president must send written reports to owners, e-mails, posted minutes and host additional open meetings to disseminate vital information. Since the president is often the spokesperson, his/her role should be to enhance the image of board members and the entire board. When faced with problems, the president should assure the community that the topic will be thoroughly discussed by the board AND the community will be informed of the board's decision. Individual board members also have a responsibility to accentuate the positive and never publicly, or in conversations with shareholders, demean or "bad mouth" fellow board members. It should be articulated and accentuated that all board members are volunteering their time and giving their expertise to the cooperative.
Q: Cooperator: What are the attributes of a good board member? Do you need certain professionals on the board?
A: Ricken: A good board member is someone who has the interests of the entire community as his/her priority. Single-issue candidates are a disaster. Board agendas include many items that require a comprehensive discussion prior to taking any action. Board members have an obligation to support issues that they feel will benefit the residents. Board members with professional backgrounds often add to the discussions pertaining to their area of expertise. However, all elected trustees must always keep in mind that they have but one vote on every discussion. If we're dealing with a legal issue, engineering concern, accounting problem or architect's plan, the board should hire a consultant in the area rather than simply take the advice of the resident professional. Their input is valuable but we've learned that lawyers are not experts in every area of law and that is true of other professionals. An independent consultant's advice is preferable and we must always guard against board members financially benefiting from any project being undertaken.
Q: Cooperator:What are the accomplishments you are most proud of?
A: Ricken: A) No maintenance increase and no increase in club dues for four years. B) A new $66,000,000 mortgage that will save us millions of dollars over the next decade. C) We have our own generators and housed over 1,000 friends and relatives during Hurricane Sandy. Also just contracted for 3 new generators so North Shore Towers will always be energy independent. D) Our reserve funds have gone from $6,000,000 to almost $20,000,000 in the last five years. E) I write a monthly column in two community newspapers to keep residents informed about local issues, and every letter sent to the board is read at monthly meeting and concerns answered in writing or verbally. F) Sold almost 300 apartments in the last 2 years and our price per share has risen between 10%-15%. G) Helped organize the President's Council of Co-ops & Condos that now represents 60 presidents and 100,000 resident owners. This group helped get our co-op rebate reinstated.
Q: Cooperator: How does the board deal with conflict in the community?
A: Ricken: With over 3,000 residents, the board is constantly bombarded with questions, suggestions and criticism of any and all decisions. The key to a board's success is to function collaboratively and not have cliques within the board. Every controversial issue is discussed and actions to be taken voted upon. We also have 9 standing committees, and many suggestion boxes to answer each concern. We make certain that our answers at open meetings are not personal attacks on people, and we strive to have more open meetings to make certain we are aware of and respond to all of our resident's problems and concerns.
FUNNY STORY:I received a call at 7:45 a.m. one morning from a resident, who said, "I just want you to know that I have nothing to complain about today. " I was tired enough to say thank you!