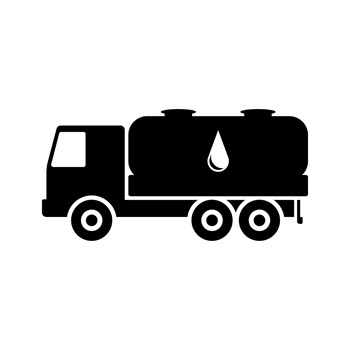 No. 4 heating oil must be phased out of all New York City buildings sooner than expected, and property owners who fail to comply with the new regulations could face hefty fines.
A City Council vote last month approved a bill mandating building owners to accelerate the discontinuation of heavily polluting heating oil No. 4 in their buildings, moving the deadline ahead of a previously established 2030 ban.
The legislation, sponsored by City Council member James Gennaro, who represents Queens, would expedite the city's timeline to ban the use of No. 4 oil from boilers in municipally owned buildings by July 1, 2025, and in all other buildings across the city by July 1, 2027. City officials will be prohibited from issuing or renewing building permits for the fuel as of June 30, 2024. Property owners found in violation can face up to $10,000 in fines.
The burning of fuel oils, especially No. 4, poses significant health risks, including asthma and an increased likelihood of heart disease, cancer, and premature death. Switching to a cleaner fuel source such as natural gas or renewable energy not only helps reduce these harmful emissions and improve the air quality in buildings, but also provides other benefits such as lower operating costs, increased property value, and a reduced carbon footprint.
Speeding up the ban of No. 4 oil by three years is part of the city's ongoing efforts to reduce greenhouse gas emissions and improve air quality. The ban is also in line with the requirements of Local Law 97 of 2019 (LL97/19), which sets emissions caps for large buildings in New York City and requires them to reduce their greenhouse gas emissions by specific amounts over time. By transitioning to a cleaner fuel source, building owners subject to LL97/19 can effectively reduce their environmental impact and work towards meeting emissions reduction requirements, thus making progress towards compliance with the law.
Need to Make the Switch?
It is recommended that you first have an engineering firm or heating consultant conduct a survey of your building's heating system. This survey will help determine your building's existing heating requirements and fuel usage, project the new oil and/or gas load, calculate the costs for new service and equipment (if necessary), and estimate the annual savings and expected payback time for the conversion. However, keep in mind that the projected savings and payback periods may vary with the fluctuating costs of home heating fuels.
RAND Engineering & Architecture, DPC is an NYC-based firm that designs, specifies, and administers programs for repair, upgrade, restoration, and adaptive re-use of residential, commercial, institutional, and retail properties. Visit randpc.com/energy for more information