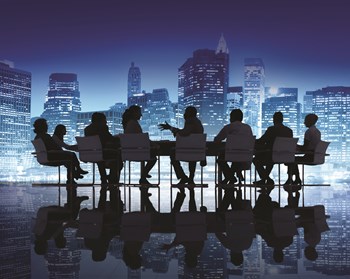 It's not easy to be a smoker in New York City these days. It has become commonplace to see office workers in front of skyscrapers lighting up, or to hear announcements prohibiting smoking in theaters and other public venues. And now, under the New York City Smoke-free Air Act of 2002, smokers at restaurants and bars have to step outside to light up. It's not even legal to smoke in a previously designated "smoking lounge." About the only place left to smoke indoors is at home"¦or is it?
Last year, in a case that garnered quite a bit of attention in the press, one Manhattan co-op passed a resolution forbidding smoking in all newly sold apartments. The New York Times reported that potential buyers at 180 West End Avenue would be required to declare whether or not they smoked, and their application for purchase could be rejected on that basis. According to sources at the National Association of Housing Cooperatives (NAHC) in Washington, D.C., this was likely the first such ruling by a co-op board. But, as more Americans become aware of the potential health hazards of secondhand smoke, there is a nationwide trend materializing to limit smoking in privately owned apartment complexes, co-ops and condominiums according to sources at several organizations that specialize in this area.
Why The Concern?
In 1993, the U.S. Environmental Protection Agency (EPA) released a report classifying Environmental Tobacco Smoke (ETS) - or "secondhand" smoke - as a Group A carcinogen. The EPA assigns this dubious distinction to substances that have shown sufficient evidence of causing cancer in humans. According to information released by the EPA, the Group A designation has been used for only 15 other pollutants - among them such heavy-hitters as asbestos, radon, and benzene. According to a fact sheet published by the American Lung Association, "ETS causes an estimated 3,000 lung cancer deaths and 35,000 to 50,000 heart disease deaths in non-smokers, as well as 150,000 to 300,000 cases of lower respiratory tract infections in children under 18 months of age each year."
How Did It Come To This?
"Over the past five years, and especially during the last two to three years, there has been more focus on apartment and condominium complexes being totally smoke-free," says Jim Bergman, co-director of The Center for Social Gerontology in Ann Arbor Michigan and director of The Smoke Free Environments Law Project.
"The trend stems largely from health issues - especially for people with respiratory illnesses like asthma or emphysema, where secondhand smoke can be life-threatening." Bergman adds that smoking bans in venues such as workplaces and public spaces have put more attention on the issue.
Advocates for rules prohibiting smoking in individual apartments argue that smoke seeps into adjoining units through ventilation systems, heating and cooling systems, cracks in the walls, or even through electrical outlets and plumbing pipes. "It is virtually impossible to stop smoke from coming in to adjoining apartments," says Bergman.
According to EPA literature, ETS is a mixture of more than 4,000 compounds. "Because smoking produces such large amounts of pollutants, natural or mechanical ventilation techniques do not remove them from the air in your home as quickly as they build up."
"Most complaints about secondhand smoke seem to be driven by smell, but smoke can be toxic even below what you can smell," says Bronson Frick, associate director of Americans for Nonsmoker's Rights (ANR). "Unfortunately, ventilation systems can dilute the smoke but do not make it safe. There is no safe level of secondhand smoke." Frick adds that as more Americans work in places with smoke-free policies, that behavior follows them home and they do not want to smell smoke in their residences.
Is It Legal?
According to several sources interviewed, there is no law against banning smoking in individual apartments in a condominium or co-op setting. "Smoking is not a characteristic, it's a behavior," says Frick. "Co-ops and condos regulate other behaviors, such as playing loud music or generating other types of noxious fumes, so it makes sense that they would look to regulate smoking. These types of provisions are not against smokers, but against smoking as a way to harm other people."
Douglas Kleine, executive director of NAHC notes that "smokers are not a protected class" under law and that a no smoking rule in cooperative apartments can often be implemented by amending the house rules which, in many buildings, requires only the vote of the board, not a majority of shareholders.
Bergman says, in condominiums, "the terms of the purchase agreement will depend on the particular rules of the condo association" and all are different in terms of how the smoking policy is presented.
In its literature, ANR cautions, "there are no clear cut legal protections against secondhand smoke for tenants. You are dealing in a "˜gray area' of the law."
An article by Robert I. Kline in the Summer 2000 Tobacco Control Journal lists several regulatory and legal theories that may be used by non-smokers attempting to reduce their exposure to secondhand smoke from neighboring units. These include objections under a "nuisance" clause, breach of the covenant of quiet enjoyment, or the implied warranty of habitability. Kline writes that each of these theories is "premised on the existence of a harm to the non-smoking resident."
Big Brother is Watching
If a building institutes a smoke-free policy in individual units, enforcement may be a bit tricky.
Edward Finkelstein, a Manhattan-based attorney and member of law firm Sexter & Warmflash LLC, says that, "You have to separate the legal from the practical here. People will mostly do what they're going to do - ultimately, I don't know how [boards] would practically enforce a smoking ban."
"You enforce the rule basically the way you enforce traffic laws; they're pretty much self-enforcing," says Bergman. "Occasionally you have someone who runs a red light, but it's usually not intentional." In his experience Bergman says, there is not too much of a problem with enforcement when a ban goes into effect but adds, "It's tough when you have tenants that are grandfathered." In rental situations, a landlord may offer to move smokers to one area of the building or complex, but in a condominium or co-op, "you are probably looking at making the best of a difficult situation," he says.
What About Property Values?
The jury is still out on whether "smoke-free" policies have an effect on property values. Bergman says it is difficult to measure since it is hard to know whether an apartment is or is not selling well because it is smoke free, or if there are other factors at work. According to Kleine, the West End Avenue board consulted with realtors to see if the policy would hurt property values. Kleine says the realtors could not be sure, but said it might actually help to create a unique niche. "You may not mind the smell of smoke, but you may not want your children to be exposed to it."
Other Ways Around the Problem
In lieu of a total smoking ban, there are measures that buildings and individual residents can take to reduce exposure to secondhand smoke. Many buildings have already adopted policies prohibiting smoking in common areas including hallways and laundry rooms. The Americans for Nonsmokers' Rights (www.no-smoke.org) lists several options in their article, "The Smoker Next Door"¦Handling Unwanted Tobacco Smoke in Apartments and Condominiums." Possible solutions include asking a neighbor to agree to smoke near an open window, having the ventilation system checked for filters that need to be cleaned or changed and take measures to ensure the building is up to all state and local building codes. ANR notes that structural defects can cause an excess amount of smoke to travel between apartments.
The Smokefree Apartment House Registry (www.smokefreeapartments. org) suggests adding or modifying fresh-air intake into the ventilation system, encourage residents who smoke to purchase smokeless ashtrays or smoke digesters, and reset molding and caulking and seal all holes and cracks that may allow tobacco smoke to enter a neighbor's home.
Kleine says buildings need to consider how air is circulated in the building. "Most buildings re-circulate air. The same ventilation systems that put cooking smells in the hallways push smoke into the hallways."
Building construction can also play a role in how much smoke travels between apartments. Bergman calls it the "Marriott Method," referring to the ability of hotels to maintain smoke-free floors. He says this can be accomplished because most hotel floors and ceilings are made of concrete, which is less forgiving for the passage of secondhand smoke.
The Future
The ban at 180 West End Avenue prompted a flurry of media attention when it was announced in 2002, and - perhaps because of the ensuing unwanted attention - the board, management, and legal counsel for the building have declined to speak further on the issue, at least publicly. Now, it appears that the board of 180 West End is considering withdrawing the ban because of the very problems voiced by many in this article; it's hard to enforce, and regulating private behavior to such a degree may trigger expensive, time-consuming litigation that outweighs the ban's benefits.
According to Finkelstein, West End's retraction of their ban may signal the death knell for similar measures in other buildings; "It's just a potentially slippery slope to [regulate] private behavior," says Finkelstein. "And ultimately, a [smoking ban] will likely be challenged in the courts."
If this is the case, then the story of 180 West End - that of laying down ambitious rules and having to step back from them - could either inspire or deter other New York City co-ops from following suit. As the detrimental effects of smoking and of second-hand smoke become more than co-op and condo residents are willing to risk, you can bet that the issue of allowing or forbidding shareholders and owners from smoking is just heating up.
Meryl Feiner is a freelance writer and frequent contributor to The Cooperator.