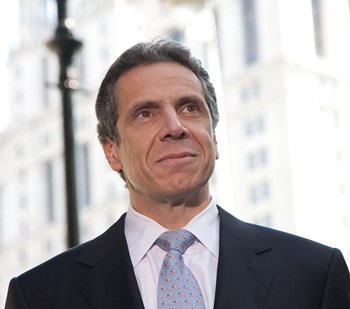 According to The Wall Street Journal, Governor Andrew Cuomo signed a bill last month requiring limited liability companies (LLCs) entering into residential real estate transactions to disclose the identities of their individual members.
The bill originated in the 39th Senate District of Rockland County, New York, where reports of illegal home conversions in the area prompted lawmakers to address the issue legislatively. Concerned that the anonymity of the buyers and sellers would make it harder for authorities to enforce property rules, legislators drafted a bill that forces LLCs selling or purchasing residential property to include the names and addresses of the company's owners on its property tax return.
Now, according to The Journal, the new law may be having unintended consequences for the luxury real estate market in Manhattan, where the well-heeled and well-known commonly make purchases under the preferred anonymity of an LLC. Without the protection of their privacy and their assets that anonymous transactions afford, the rich and famous clientele in the high-end condo market might be reluctant to have their identities publicly available through New York's Freedom of Information Law (FOIL).
City brokers, attorneys, developers, and residents alike are up in arms. The area's luxury market has already seen a slump in terms of number of sales and prices with other new tax laws like the mansion tax taking effect. With roughly 30 percent of condos purchased since 2008 owned through an LLC, according to The Journal's analysis, buyers of luxury real estate accustomed to this practice might be less likely to enter into these transactions under the threat of identity exposure. "It will effectively kill real-estate finance," predicts real estate attorney Stuart M. Saft of law firm Holland & Knight and Chairman of the Council of New York Cooperatives & Condominiums (CYNC).
The new law, it should be noted, applies to all one- to four-family dwelling units, except for co-ops. Will luxury buyers who value privacy over location take their real estate dollars to other states? Or perhaps Manhattan's high-end co-ops will see more celebrity purchasers...