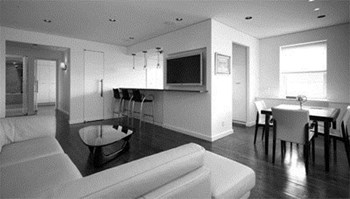 Starting a major renovation can be tough when you're dealing with a single-family home, but doing the job on a condo or co-op involves many considerations that house dwellers never face. It's not just a question of what contractors and professionals you will choose for the job, but also a question of whether the co-op board will accept your plans for the rehabilitation project. How will the neighbors react to the noise created from the work? These and many other considerations can make the rehab process seem daunting from the start, particularly for those who've never attempted such a job before.
Communicating effectively with the architect, general contractor and the managing agent is not second nature for people who've never worked in construction, and knowing what to ask of whom may be as important as hiring the right people for the job. An owner or shareholder's gut rehab job brings a lot more people into the process than just the local building inspector, as would be the case in the suburbs. Depending upon the complexity of the rehab job, an architect, engineer, interior designer, general contractor and numerous subcontractors all may have a hand in the work.
Who You'll Need
You've got a great space, but it needs a complete makeover, and you don't know where to start. You know it will need to be gutted and completely renovated, but you've never worked with a contractor or architect before, and you're not sure how to choose such professionals. What to do? Ask around.
Ask your managing agent and/or board if they would recommend any architect and contractor to do the job. Ask your neighbors if anyone in the building has had their space renovated recently, and if they have, who they would recommend for such a job.
A common mistake among novice rehabbers is starting the work without getting proper approval, industry professionals say. Another common mistake is hiring unqualified people for the work.