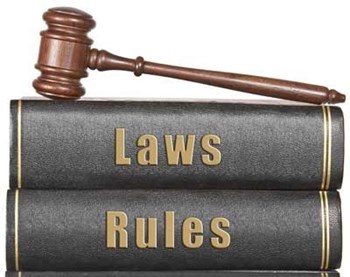 New York's co-ops and condos are both governed by a multitude of laws and rules. For co-ops, the primary governing documents are the bylaws and the proprietary lease. For condos, they are the condominium declaration and, once again, the bylaws. In addition, both types of developments have rules and regulations, or house rules.
In addition, co-ops and condos, like everything else, are governed by laws. In New York State, co-ops are covered under the Business Corporation Law. Condos, on the other hand, are covered by the New York Condominium Act. There are also other housing-related statutes that cover dwellings of all types.
Laws are passed by the state Legislature (the Assembly and the state Senate) at the state level, or by the City Council at the city level. House rules and amendments to a building's governing documents are generally set by the co-op or condo board, although the board may decide to take a particular issue to a referendum at times. Since life in New York City and its suburbs is so complicated, it follows that there are times when laws and rules and/or governing documents, on one hand, and laws, on the other, may conflict with each other.
Hot Topics
Co-op and condo attorney Jeffrey Reich, a partner in the Manhattan law firm of Wolf Haldenstein Adler Freeman & Herz, LLP, says the main point of contention nowadays is the pet law. "The so-called pet law," he says, "requires that if a pet has been openly in residence for more than nine days, you can't get rid of the pet. The pet law is a city law, but some developments have no-pet laws."
Another example Reich gave involves buildings that seek to prohibit any type of "home occupation," meaning the use of an apartment for one's livelihood. Zoning laws in New York, he says, allow an inhabitant to use part of his or her home for "home occupation" —to practice accounting, therapy, or similar professions—but some buildings still want to ban them.