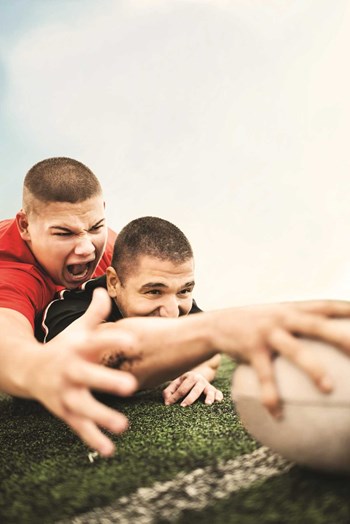 As the co-op/condo market continues to heal after the setback it experienced during the most recent financial crisis of the mid-aughts, many management firms and independent property managers are looking for ways to distinguish themselves from their colleagues and stand out in an increasingly tough market. The competition to manage some of the world's priciest buildings is intense.
Changing Standards
While many companies have consolidated in past years, industry pros say that there are definitely more management companies serving New York City than in the past, which on its own would lead to more competition. Just how many more management firms is almost immaterial since the demands of boards and residents for a higher level of service is undeniable. Firms that don't perform well may not last for very long.
You don't have to look far to find reasons for the ramped-up service requirements. As New York City has been revitalized over the past 30-odd years, real estate here has been on the upswing. Of course, for a long time, the city has been one of the most sought-after places in the world in which to live. However, in recent decades, the city has been attracting even more homebuyers from across the country and, perhaps especially, across the globe. Wealthy buyers are drawn to the metropolis by the rich culture of the city and the smart investment sense that buying real estate here often makes.
Many of these newer buyers are happy to pay top dollar for a co-op or condo, but of course, they expect the service to match the price-tag. Once high-end buildings offer additional services, the rest of the market soon follows suit. That's why in many buildings, doormen and other building staff often perform the duties of a hotel concierge, and amenities that were more of a luxury decades ago are now a necessity.
"We need to make sure our building-service members are trained to the level of a 5-star hotel," Michael Berenson, president of AKAM Associates, a property management firm in Manhattan, says. "A major part of our training is in understanding and perfecting service in this industry, which we relate to the hospitality industry. When people walk in and the doorman has a smile on his face and is appropriately dressed, then gets the door and grabs that package from you to help, people are pleased."
Knowing the Law
Changes in the level of service aside, the degree of professionalism necessary in other aspects of property management have also risen dramatically along with the cost of square-footage. Part of that is a result of demands of residents, of course, and another is a result of increased regulations.
While in the past, a management company might have been able to get away with simply collecting fees, paying expenses and calling it a day, those days are long gone. "New York City deals with a lot of rules, regulations and compliance requirements that a management company must be aware of," says Abdullah Fersen, owner of Brooklyn-based Newgent Management LLC. "Knowing the local laws is important, like the laws governing the particular type of entity—co-op or condo—and also those like Local Law 11, which focuses on building-façade maintenance. I haven't seen any other city that has more rules and regulations than New York City."
These days, pros must know much more, including local laws. Not knowing what's required of their client buildings legally could cost those clients a lot of cash, fast. New York City fines are no small matter. "Just knowing the rules and regulations is very important and translates into money saved or lost," Fersen says.
Staying Well-Versed
While property managers always have had to be sharp generalists, capable of handling diverse tasks simultaneously, their baseline level of knowledge of different aspects of their job is set much higher now. These days, property managers in the Big Apple must be jacks of all professions. "Management has changed in that the property manager has to be a lot more knowledgeable about various services—risk management, financing, and so forth," says Mark Walsh, director for Soundview Property Management, Inc. in Farmingville. "I think the services are basically the same as in the past. You wear many hats and are always trying to stay current."
Berenson agrees that compared to decades back, the typical property manager knows a lot more. "There's a higher level of professionalism," he says. "The average [property management] professional is now a better-rounded, more educated person,"
Still, there are many differences in how one property management firm will do business versus another organization's methods, and training can help keep a company among the best in the field. "We're finding that people are coming to us who don't understand the nuances of how things should be done. You're dealing with peoples' homes," Berenson says. "Companies like ours do in-house training and ensure managers and administrators are accredited. Our 14-week course covers ethics, capital improvements, finance, communication, legal issues and other topics."
Any management company worth its salt should be committed to keeping their staff's skill sets sharp and well-honed. Training can be done in-house, or through organizations like local colleges or professional organizations, see "Get Smart: Continuing Education for Association Managers," on page 12.
The smartest managers know that, given the nature of the business, there's always a lesson unfolding. "You never stop learning," Walsh says. "Every day there's something to learn—you need to stay current with all the local and federal laws, changes in the marketplace for lending for residences, and other developments."
And while New York doesn't require property managers to be licensed, in order to be competitive—and answerable to a set standard of ethics and conduct—a good management firm or agent should be a member in good standing of a professional organization such as the New York Association of Realty Managers (NYARM), or a similar group.
Sharing Info and More
Property managers also must make the information that's under their control accessible to shareholders and unit owners, who expect such access, thanks in part to the internet. The web also has helped usher in an era of greater transparency in the management of communities. Residents want to know what's going on in their building, as well as legal and legislative developments that could impact it. There's no excuse for a management company not having fast access to that information and seeing that their clients do, too, either through an online community bulletin board, a community website accessible only by owners and staff, email newsletters or other means.
The board and other residents who want to be well-informed should also understand what the management company's accounting practices and procedures are about. Transparency regarding a building's financial statements and other sensitive info that should be available to owners is a given, but that ability to see through things to the core of matters goes well beyond the ledgers. It's a level of scrutiny that can be learned, partly from a good property manager.
"Today, you must empower owners to make decisions. You have to explain the issue to them, and how to make the decision. If the synergy is there between management and owners, the building will prosper," Fersen says.
The sort of effort that every firm should make includes simple things, like providing automated payments. Managers also should be running their buildings' financial outlooks on a five-year cycle, experts advise. After all, the overall health and wealth of the building is what is truly important. A property-management firm should always be striving to improve the financial health of its client buildings. If a management company isn't helping the board to achieve its financial goals, the board members could decide it's time for a new manager.
For their part, owners should seek stability for the community by building the capital-reserve fund. The board also should try to gradually increase the level of maintenance in each building to protect the common investment. And boards should always keep an eye on the building's bottom line.
"If you don't collect your income aggressively and fast, you can't build a solid financial," Fersen says. "If you stabilize the financial, then really, you're just running a building."
Jonathan Barnes is a regular contributor to The Cooperator and other publications. Staff writer Judy Hill contributed to this article.