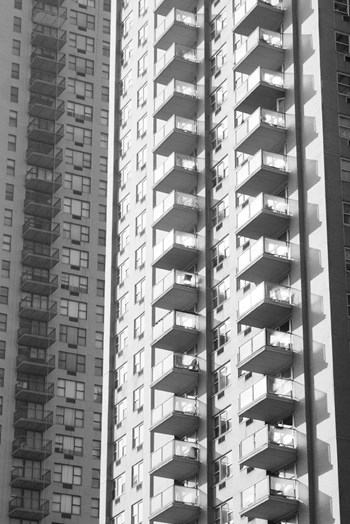 Ever since "Romeo and Juliet" made them famous, balconies have been popular additions to our homes and living spaces. For co-op and condo communities, balconies can add an extra perk, a few more feet of living space that allow us to enjoy the outdoors and some time in the sun.
As with any structure, balconies need a steady diet of care and maintenance to look their best and last their longest. What goes into caring for balconies and what happens when they need fixing? With proper planning and the right tools, maintenance and repair can add years of enjoyment and value to your co-op or condominium community.
How They Work
For the most part these days, balconies are built out of steel and concrete with a few wood and steel models mixed in here and there. According to Stan Wellinsky, vice president of Valcourt Building Services LLC in Elizabeth, New Jersey, there are two kinds of concrete balconies: continuous slab, which is simply an extension of a building's concrete floor slab, and those which are constructed from steel frames that are mounted to the structure externally. Steel planks extend from the building's frame and are then filled with concrete. On both types of balconies, railings are added after initial construction and are either embedded into the balcony or surface mounted.
Keep Them Looking Good
Concrete balconies "should last forever with routine maintenance," Wellinsky says. Without proper maintenance, however, "I've seen them develop problems in 10 years or less."
But what qualifies as "proper maintenance?" The first step to finding signs of deterioration is to look for them, says R. Neal Eisenberg, a preservation and restoration consultant with Gotham Waterproofing & Restoration in Bayonne, New Jersey. On balconies, owners should look for cracks, rust stains, salt stains or any discoloration in the roof or floor. These are signs that the metal helping to support the balcony may be rusting, or water may be deteriorating the slabs.