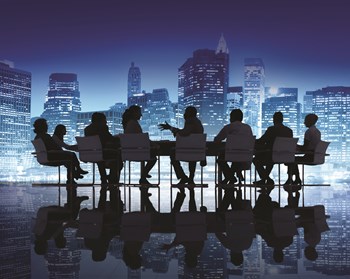 One of the most distressing issues confronting board members is how to comply with their fiduciary duty to shareholders and unit owners. Although misconceptions abound as to the precise nature and scope of this obligation, a breach of the fiduciary duty could result in grave consequences for both the offending board member and the community which he or she represents. Perhaps the most widespread misconception is that fiduciary duty is related to the degree of competence or zeal with which board members perform their management responsibilities. For example, I have often heard it said that, The board has a fiduciary duty to operate on budget, or, As a board member, he has a fiduciary duty to regularly attend meetings. In fact, the fiduciary responsibility has nothing to do with board members' skill or fervor. Basically, a breach of the fiduciary duty to shareholders and unit owners occurs whenever a board member's abuse of such power results in harm to one or more of his constituents.
Defining Fiduciary Duty
The essence of the fiduciary relationship is best described in a 1972 court decision which held that a franchisor owes a fiduciary duty to a franchisee:
...a fiduciary relationship is one founded on trust or confidence reposed by one person in the integrity and fidelity of another...the rule embraces both technical fiduciary relations (i.e. trustees, executors) and those informal relations which exist whenever one man trusts in and relies upon another...A fiduciary relation exists when confidence is reposed on one side and there is resulting superiority and influence on the other...
Thus, the placement of one's trust, confidence and responsibility in another person or persons is the hallmark of a fiduciary relationship. The investiture of such trust, confidence and responsibility in the fiduciary bestows upon him or her a position of influence and superiority over the person(s) with whom he deals. As such, he is charged with an extraordinary degree of moral accountability to these people. The scope of this moral accountability is most dramatically described by Judge Cardozo in the classic case of Meinhard v. Salmon:
A trustee (i.e. fiduciary) is held to something stricter than the morals of the marketplace. Not honesty alone but the punctilio of an honor the most sensitive is then the standard of behavior...
Thus, certain types of conduct which might be permissible in the context of ordinary business dealings are off limits to a fiduciary because of the special attributes (i.e. power and influence gained by virtue of the repose of trust) of his relationship with his dependents.The courts have articulated two basic precepts of fiduciary conduct which define the contours of what Justice Cardozo referred to as the punctilio of honor standard: The duty of undivided loyalty by a fiduciary to those under his care; and the duty of a fiduciary to exercise the utmost of good faith towards his dependents. The duty of undivided loyalty basically requires the fiduciary to at all times put his charges' interest ahead of his own self interest and to refrain from profiting at their expense (i.e., no self dealing). The duty of utmost good faith basically requires the fiduciary to at all times treat his dependents fairly and ffb equally.
In the context of cooperatives and condominiums, shareholders and unit owners invest their trust in board members by casting proxies and ballots in their favor at the annual meeting. As a result of this, duly elected board members have the power to enact and enforce house rules which profoundly impact residents' daily lives. In certain cases board members have the discretion to levy fines, withhold services, or deny access to building amenities, all of which confers upon them sweeping powers over shareholders and unit owners. Co-op boards' power to prevent or restrict transfers, sublets and financings is yet another striking example of the pervasive control which board members have over the lives of their shareholders. Clearly, trust and confidence has been reposed on one side and there is a resulting superiority and influence on the other side. Thus, board members are fiduciaries to the shareholders and unit owners who have elected them to their position of power. Accordingly, individual co-op and condo board members are strictly prohibited from self dealing to the detriment of their association and its constituent shareholders or unit owners. They are also required by law to treat their shareholders or unit owners with meticulous fairness and equality.
Defining A Breach of Duty
Since the fiduciary obligation is an elastic concept which contemplates any abuse of power, it is impossible to chronicle every act which could conceivably constitute a breach. However, it is instructive to review the specific kinds of board member conduct which courts have already condemned as a breach of fiduciary duty. These cases break down into three broad categories of misconduct: Use of the board position to derive profit or otherwise promote personal interest at the expense of the association of its constituent shareholders and unit owners; use of the board position as a forum for prosecuting personal vendettas against particular shareholders or unit owners; and manifestation of favoritism among shareholders or unit owners.