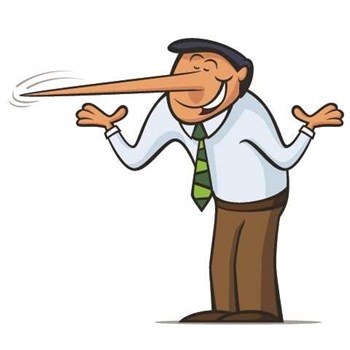 When it comes to insurance, there's more to think about than just premiums and deductibles; on one side, there's insurance fraud—and on the other, there's the insurance that protects you from fraud. Both sides of the equation are important for boards to be aware of, and to manage properly on behalf of their buildings and communities.
Common Errors
Policy holders often make honest mistakes when filing claims with their insurance companies.
"A common issue when filing a claim is not keeping full records," says Derek A. Oberman, managing director at The Oberman Companies, an insurance brokerage based in White Plains. "Insureds can be overwhelmed with the claim event and cleanup/repairs. They can lose track of taking pictures, keeping receipts and keeping your insurance carrier informed and up to date."
Stephen Beer, a partner at Manhattan-based Czarnowski & Beer, LLP, a certified public accounting, auditing and management consulting firm, says that not hiring an adjuster is also an error.
"You make out better with an adjuster," he says. "You get what you pay for. You make it back and then some. The adjuster works for the building." Beer says adjusters go out and do individual evaluations on damage or issues and fight on claims since they have the knowledge of how to handle them.
Along the same lines, being timely is crucial when filing a claim. Another common issue is not alerting the carrier quick enough in the event of a claim, Oberman says.
"While you should do whatever you have to do to prevent any further loss, you must give the carrier an opportunity to inspect damage," he says. "Many times insureds will repair damage before the carrier is able to inspect. By not allowing the carrier to assess the damage, you may be impacting their ability to collect against a third party."
Oberman says that this can affect the insured whereas the carrier may not agree to the amount charged to fix the damages—and if the carrier cannot collect against a third party, this will affect the insured's loss history which may in turn increase their premiums on renewal.
Legal Implications
Think you can get away with trying to get a few more bucks than you should by stealing money from an HOA? The risks and consequences of doing so greatly outweigh the possible payout you think you're going for.
Edward J. Mackoul, CIC, the president of Mackoul & Associates, Inc., a New York and New Jersey-based insurer, says that, generally, with theft, a claim isn't made until they are certain that money has been stolen. As far as slip-and-fall or injury to an employee-type claims, generally the board or property manager makes the claim on behalf of the claimant, so there is no direct contact.
"If the board or property manager suspects that there is fraud involved, then they should immediately contact the adjuster for the insurance company handling the claim and let them know why they feel there is fraud involved," he says.
"When an insurance adjuster feels that a claim may be fraud, they will report it to a special division in the insurance company commonly called the Special Investigations Unit (SIU)," Oberman says. "The investigators in this division are trained to aggressively examine the information in regard to this claim to conclude whether this claim is fraudulent."
Oberman says that to protect themselves from claims being overstated, insurance carriers have contractors ready to provide quotes to insureds. This helps protect the carrier from the building owner and unknown contractors from over-inflating the cost of repairs.
"If one is found guilty of submitting false claims, the insurance carrier will void the policy," he cites. "The insured would lose all coverages afforded under the policy and would also have a hard time replacing this insurance as all insurance applications ask whether the insured has ever been involved in insurance fraud or have been charged with a felony."
In New York, if the fraud involves more than $1,000, then the act would be considered a felony. Mackoul says that if a board member is found embezzling money, the police are contacted and a report is filed. According to Beer and Mackoul, this ultimately could lead to jail time.
Fraud Against HOAs
It's important that building managers and board members are adequately protected and know how to spot fraud when it occurs.
According to Mackoul, the most common type of fraud is theft of funds by either a board member or a property manager. Other types could include frivolous lawsuits for things that can't be verified such as a slip-and-fall claim, or an employee faking an injury to collect workers compensation benefits.
Mackoul says it's pretty easy to tell when money is being stolen. "Money is missing. Revenue may be up, but account balances are down," he cites. "The person in charge of money, such as the treasurer may not want anyone else to review the books or financials. The person stealing money tends to discourage questions."
He says that there are often inconsistencies in explaining discrepancies or errors in paperwork when money is being stolen. Another way to tell is when an employee seems to live a lifestyle that is in excess of what their salary could be expected to support.
"I know of a firm that had an employee who constantly needed to borrow money to make their rent, pay bills, etc.," he says. "One day they moved into a high-end apartment. A few months later that person was caught stealing money from the employer."
Protect Yourself
One such measure to combat fraud is called fidelity bond coverage or an employee dishonesty policy. According to Oberman, it is designed to protect the building from theft of money by an employee of the building. Such policies usually include the property manager and employees of the property manager.
"Money can include rental income, common charges or money in a condominium or cooperative reserve fund," he says. "This policy can also extend to an event such as an employee and contractor agreeing to overcharge the building, and the contractor providing the building employee with a kickback."
Mackoul says the association would file a claim with the insurance company who provides the employee dishonesty policy, who would require details, as well as a copy of the police report," he says. The board would have to supply documentation on how much was stolen and over what period of time.
"In a lot of instances, a forensic accountant is brought in," he continues. "Accessing a resident's unit improperly could and would get the association sued. If so, the general liability carrier would generally provide a defense."
Fidelity bond policies are priced using a number of variables such as amount of rental income/common charges, number of employees, previous claims history, financial status of the building and the limit of insurance you purchase.
Even though a fiduciary bond policy protects the manager from employees, it is not designed to protect the building from monetary errors or mistakes.
Condos and co-ops can also opt for directors & officers (D&O) insurance, which is required in all bylaws of any condo or co-op in New York.
Directors & officers insurance is meant to protect the directors and officers of a condominium or co-op against lawsuits resulting from decisions made by board members, which litigants feel are wrongful acts, Oberman cites. Some type of claims this policy can cover include board decisions as to house rules, wrongful termination of employees, rejection of potential buyers (discrimination), subleasing policies and defamation of character.
"It is important to make sure your policy includes the building manager as a named insured. This will extend the policy to include mistakes made by the managing agents," he says. He also suggests that all condo and co-op policies should include coverage for employment practices liability (EPL).
Mackoul says that there is always a chance that a building manager can get hit with a lawsuit from a resident or board member who believes their law-making has gone wrong and that D&O insurance covers against that as well.
"Directors & officers insurance provides the board and property manager with coverage, as they could get sued as a result of the decisions they make," he says. "Not all policies are the same, but the companies that specialize in directors & officers insurance for co-ops, condominiums and HOAs, their policies protect the board member in that as long as they are not intending to harm."
He says that the carrier will generally defend decisions that have been made relating to pets, subletting, breach of contract, termination of employees, for example.
"The pros of directors and officers insurance are that with a covered suit, legal fees and judgments would be covered," he says. "Without directors and officers insurance, no matter how frivolous a lawsuit is, it would still have to be defended."
But with these types of lawsuits, it's usually not the judgment but the legal fees that add up. Thankfully, most suits don't go too far or are settled. In the end though, Mackoul and Oberman say that there are no cons with such a policy.
"Directors and officers insurance is a must," says Mackoul.
"Without carrying directors & officers insurance no responsible person would serve on the board," agrees Oberman.
Bernadette Marciniak is a freelance writer and a frequent contributor to The Cooperator.