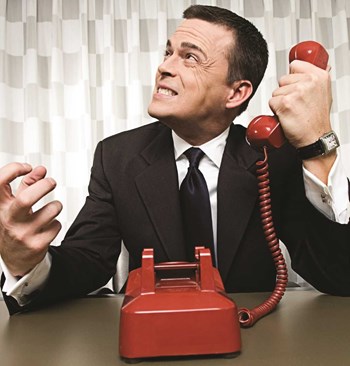 Someone once said that "People who say that small things don't bother them have never slept in a room with a mosquito."
The truth is that there are little irritations—otherwise known as pet peeves—about a job, relationship, or other parts of life that bother everyone on a regular basis. In the property management industry, if you talk to enough of managers or residents in the region's co-op/condo buildings, you'll start to hear similar tales of woe: boards who won't return phone calls (or boards who call constantly for every little thing), long-running feuds between residents, simple maintenance issues that turn into legal/financial/logistical nightmares for whatever reason. The list is long, and most property managers can relate to their colleagues' frustrations.
Private Peeves
Interestingly, while not all property managers want to share their pet peeves—much less name names—among the managers we spoke to, many said that they feel like they have something in common with legendary comedian Rodney Dangerfield: they get no respect.
"There's a general sentiment among some managers that people don't realize how hard working the managing agent is," says Enid Hamelin, director of Lawrence Properties who has also served on the board at her own building. "If they are a good agent and the work is seamless they are taken for granted. The job is 24/7 and managers have to be available for anything that might come up. It's important that people realize that this job requires dedication and a special person who can do it. They put their families on the back burner."
In the management business for nearly 35 years, Steven W. Birbach, chairman of Carlton Management in New York, says he's dealt with virtually every type of building repair one could imagine. Over the years he has accumulated a preferred vendor list of those who provide services to the buildings he manages at reasonable prices for quality work, so when a board member requests that he obtain several bids on a job that must be done promptly, he gets a little miffed.