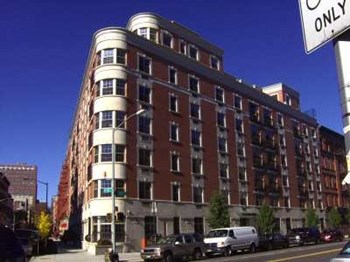 What do Alexander Hamilton, Billie Holliday, Bill Clinton, Langston Hughes, and WEB Dubois all have in common? They have all had a presence in Harlem.
Harlem is one of the richest, most culturally vibrant neighborhoods in New York City. Jazz, Swing, Rap, and Hip-hop all can trace roots back to this historic neighborhood, and the historic churches, and important literary and political figures that have made a home between 96th and 157th Streets on Manhattan's west side have contributed greatly to our cultural heritage.
Today, Harlem is not only a world-famous landmark for some of the greatest contributors to American and African American culture—it's a neighborhood on the rise, with new families, businesses, and cultural do people want to live there? The answer for many is a resounding yes. This once downtrodden occasionally maligned 'hood is experiencing a rate of economic growth and development not seen since the Harlem Renaissance back in the 1920s and 30s—and the tide shows no signs of slowing.
Harlem History
In 1658, Dutch governor Peter Stuyvesant established the village of Nieuw Haarlem (named for the Dutch town of Haarlem) on the upper end of Manhattan Island. Rich farms populated the flat eastern section, while influential families maintained large estates in the high, western portion.
Economic decline first struck Harlem in the 1830's, when many of the village's farms, which had been depleted by over cultivation, were sold at public auction. The great estates were divided up, and declined into a scattered array of shantytowns, which in turn became a refuge for destitute immigrants. The surrounding areas retained their rural flavor and the area remained a scenic landscape.
The New York and Harlem railroad began to serve the area in 1837, though it did little to stimulate sustainable economic growth. It wasn't until three lines of elevated rail service began creeping up the island—to 129th Street by 1881, and farther north by 1886—that real development in Harlem again took root.
Harlem's First Rebirth
By the 1870's, Harlem was seeing the construction of single-family row houses, tenements, and luxury apartment houses. Development included religious, cultural, and educational institutions, including the Harlem Opera House on West 125th Street. Occupants of the new luxury apartments on the western half of the neighborhood enjoyed modern amenities such as the elevator, and included recent immigrants from Great Britain and Germany.
The 1890's saw another wave of speculative development when transportation again improved with the addition of subway routes to west Harlem. By the time the Lennox Avenue subway opened in 1904, all the vacant land in Harlem was built upon.
The real estate development boom eventually collapsed, however, thanks to extensive vacancies due to inflated rents charged by landlords trying to recover their construction costs. A general collapse of the real estate market in Harlem ensued in 1904, and landlords cut rents drastically in order to attract tenants.
About this time, Harlem began to take hold as a center for the African American community when entrepreneur Philip Payton began acquiring five-year leases on white-owned properties. His Afro-American Realty Company then rented the properties at ten percent above the deflated market price to New York's black middle class. This was the first time this segment of the population had access to large quantities of attractive housing in one of New York's better neighborhoods.
The construction of Pennsylvania Station in 1906-1910 played a significant role in the displacing of a large population of African Americans, who had been living on the land slated for the station. Those displaced families largely relocated to Harlem.
The 1920's saw a large migration to Harlem from the American South and the West Indies, as the now-legendary "Harlem Renaissance" attracted people and businesses in record numbers. It was during this time that Harlem cemented its status as the cultural center of black America.
While rents rose drastically after World War I, servicing of the buildings did not keep pace with the increasing needs of the increasing population. When the Great Depression hit in the 1930's, Harlem was so greatly affected that it has only recently begun to recover, at the end of the 20th century.
Harlem Today
Harlem today bears little resemblance to the downtrodden picture from the Depression era, or even the gritty ghetto depicted in old-school hip-hop and 1970's pulp Blaxploitation films. People have been moving to the area in large numbers again, partly due to the economic growth of New York City in general, and partly due to Harlem's status as Manhattan's last "empowerment zone," offering tax incentives for people who move to the area. Former President Bill Clinton established his offices there in 2001.
According to Klara Madlin of Harlem Homes Realty, rentals in the area, depending on location and type of building, generally run about $1,500 per month for a one-bedroom apartment, with 2-bedroom apartments starting at around $2,000 per month.
"Many of the old rental buildings are converting to condo these days," says Madlin, "with real estate ranging from $400 to $600 per square foot. The relatively few co-ops that are available are generally subject to HDFC rules and income caps." Madlin says most of the construction and conversion happening in Harlem is for condos.
For those looking to buy, condo prices on new construction currently run between $550 and $600 per square foot, depending on location and amenities. This is still drastically lower than comparable buildings in lower Manhattan, says Tony Oakley, who along with Larry Comroe runs the Corcoran Group's office serving the West Side and Harlem.
Although the cost of real estate has "doubled in the last two years," says Oakley, and maintains that prices here are still well below anything you will find further downtown. "Harlem is a vibrant neighborhood," he continues, "with everything from restaurants to movies to stores of all kinds. And it is easily accessible to downtown. You can get there in five minutes."
In terms of luxury buildings and amenities, some of Harlem's condos are comparable with properties in Tribeca, boasting luxury baths and 24-hour parking facilities, says Oakley. "We find the same clientele moving to Harlem that moved into the West Village 30 years ago."
Harlem offers residents more than tax incentives and less expensive square footage. Many residents enjoy the feeling that they belong to a neighborhood. Oakley tells a story of one long-time resident who moved to another neighborhood, only to find it sterile and lacking the neighborhood feel that she had grown so accustomed to in Harlem. She has recently returned and invested in a condo.
Harlem Attracts
In addition to the economic advantages of Harlem life, one of the neighborhood's growing attractions is one that has been a touchstone of life in Harlem for decades—music. Particularly jazz. Many clubs that have been closed for years are reopening again, as the live jazz scene comes alive with new vigor.
Various hotspots around the neighborhood offer residents and visitors everything from fine dining to dancing to local talent showcases featuring performances in the style of jazz greats like Louis Armstrong, Duke Ellington, and Count Basie.
"The Lennox Lounge has been restored to its former 1940's glory," says Madlin, "and there are so many restaurants to choose from."
Although it does not book many jazz nights these days, the legendary Apollo Theater is still a strong draw, offering its wildly popular Amateur Night on Wednesdays. Harlem Song, a Broadway-style musical played in this historic theater in recent years, is also bringing some of the theater crowd uptown.
Another prime attraction is a number of prominent churches in the area. The Abyssinian Baptist Church, Salem United Methodist Church, the Metropolitan Baptist Church and the Riverside Church all offer a rich religious heritage for residents and visitors alike. Here you can take in a gospel service at a thriving historical landmark.
Perhaps the most important new development for residents is the Riverbank State Park, the only one of its kind in the Western hemisphere. It offers a wide variety of recreational, athletic, and arts experiences for all ages. Built atop a water treatment plant and elevated sixty-nine feet above the Hudson River, the park offers excellent views of the Hudson, a long promenade, a skating rink, two pools, a gym and a theater, as well as several grassy picnic areas and facilities for children.
Demographics
The late 1990's saw a large number of people looking to Harlem as the next big housing boom, and the trend has continued. Many of the new residents are first time homebuyers, and people who are rising in the economic ranks. They come looking to get more space for their money, as well as the rich cultural life that Harlem has to offer.
While Harlem has long been a stronghold of African American culture, the neighborhood is home to a surprisingly diverse group of residents, says Oakley. There are "people of all creeds, races and backgrounds moving to the area," and it still retains the flavor that made it famous.
Many families and young professionals are looking to Harlem as a place to raise their children. The wide streets and general gentrification that is taking place in the neighborhood makes young people who are looking to start a family take notice. But it's not just for families, however. "Many new folks tend to be young single people priced out of downtown, or ready to feel out a new neighborhood not yet yuppified," says Madlin.
Oakley agrees, adding that the mix of new people and old time residents makes for a richer cultural experience in a neighborhood. "It's wonderful to walk down the road and meet someone has lived there for 50 years," he says—and if history is any indicator, Harlem's next 50 years will be something to write home about.
Denton Tarver is a freelance writer living in Manhattan.