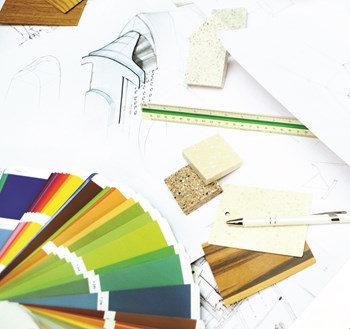 "Ahhh. That's lovely." We all like those attractive pink blossoms, the intricately shaped shrubbery, the tulips that burst from a planter on the sidewalk. Something about landscaping, in our minds, takes the American, white-picket-fence dream to its ultimate fulfillment, even in a densely populated, urban setting.
But back to capitalism. Did you know landscaping makes excellent health and economic sense, too? Back when Leave it to Beaver's TV family typified suburbia, a flower garden or planter box was just something that looked pretty. Today, plants and fountains are functional.
Trees and other plants can act as a buffer against noise and pollution. They can serve as privacy barriers. They can help make your co-op or condo a more peaceful haven. The Associated Landscape Contractors of America (ALCA), for instance, reports that a buffer of two-foot thick cypress between a home and a busy street can reduce traffic noise by five decibels. And by storing carbon dioxide–along with other noxious elements–and generating oxygen, plants help residents breathe easier.
For all the ooohing and ahhhing that an aesthetic landscape may inspire, it's true that swaying trees and manicured lawns can help alleviate the stress that's all too common in our society. In a metropolitan, multi-family situation, the harsh urban picture from a window can be softened (or intercepted entirely) by carefully designed plantings.