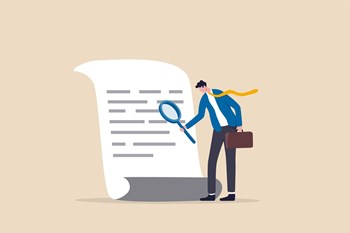 Criminals like Bernard Madoff and other so-called "white collar" lawbreakers have made headlines recently with their financial double-dealings, but unfortunately, fiscal mismanagement and fraud also happen in co-op and condo communities. The scale is much different obviously, but an apartment is a major investment, and residents of a building trust their board members and managing agents to uphold their fiduciary responsibilities and be good custodians of that investment.
It's vital, therefore, for building administrators to have a sound system of checks and balances in place to keep things transparent and above board in their co-op or condo community's operations. Such a system will alert board members, managing agents and other concerned parties to the possibility that something odd is happening with—or off of—the building's books. But it's not always the obvious financial frauds that might be uncovered; dealings of various kinds might be found.
The More Eyes, the Better
"Fraud" doesn't always take a form that board members or others might suspect, which is part of the reason why there are many potential weak spots that can make a building vulnerable to theft and mismanagement. As part of their fiduciary responsibility, board members also must guard against shady practices that aren't exactly fraud but which are undesirable and not helpful to the building.
One such shady area involves quid pro quo situations. In return for sending business their way, a person involved with a building's operations might get something like cash or services from a contractor as a kickback. Such a scheme might involve a property manager overpaying a contractor with building funds, then being given cash by the contractor in exchange for the inflated payment, or having a new deck put on their house in repayment.
"The biggest schemes you encounter are when someone is in cahoots with contractors and getting kickbacks," says Gerald Marsden, a partner with Manhattan-based accounting firm Eisner and Lubin LLP. "The other [scheme] is when someone is writing 'play' checks to themselves."