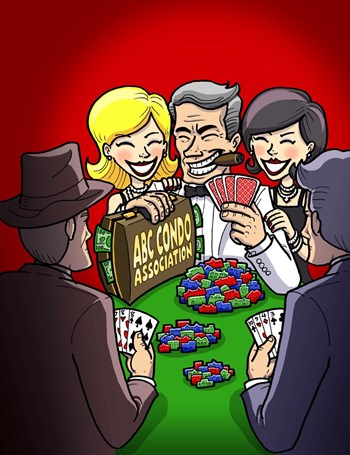 Given recent headlines, cooperative and condominium associations could be forgiven for thinking they need to put an armed guard and razor wire around the petty cash box. A wave of fraud appears to be hitting properties from New York to Florida and beyond.
In New York last December, a Rockland County treasurer pleaded guilty to taking more than $130,000 from an association and a managing agent last August was ordered to pay more than $628,201 to a Manhattan co-op he allegedly defrauded. A bookkeeper in Maine recently was charged with stealing $30,000 from two different condo associations. In Connecticut, a former business manager—whom police allege had a gambling problem—pleaded not guilty to stealing $226,000 from a condo association in Ledyard, home of an Indian casino. In March, a New Jersey condo association president pleaded guilty to embezzling more than $50,000 from her association, and another business manager in Florida allegedly stole more than $856,000 from five area homeowners associations.
Perhaps the largest case of fraud reported in recent months is that of a New York managing agent, who allegedly siphoned off $1.3 million in property taxes from six co-ops.
The vast majority of all of the folks managing the day-to-day operations of a co-op or condo are honest and dedicated to their tasks. But, as in any line of work, you'll have a few bad apples who aren't and who have little compunction about ripping off their building and community. And with the current recession grinding on, and people in all situations finding themselves in financial trouble, some may be more tempted to do wrong. So how do you keep your own building safe? What are some of the hallmarks of fraud, and how can you put a stop to it if it's unearthed in your community?
Crimes of Opportunity
If you're a board member, there are a number of common types of fraud to be on the lookout for.