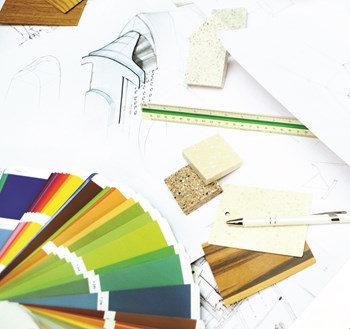 Looking back on the past summer, there is good news and bad news to report. The good news is that the rain gods have responded to our desperate rain dances after last year's prolonged drought - and the bad news is that someone, somewhere, is still dancing. (Please stop!) Spring sprang a leak and summer is a soggy, foggy memory, but that doesn't mean that we New Yorkers can't salvage some quality time outdoors, and those of us that are lucky enough to have an outdoor space can still make the best use of it. And there's potentially more good news. Some say that lots of moisture during the summer months means that foliage colors will be more intense. The rationale is that plants are more lush and produce more leaves. These leaves are not as stressed when they are hydrated and even though cool temperatures trigger the color change, the plants hold on to their leaves longer. If this is true, then we are in for a long, colorful fall - and along with glorious colors to enjoy, autumn is a very busy time of year to prune, plant and plan.
Changing of the Guard
When you think of fall colors, you often think simply of leaves changing color - but why not change the color of the rest of the garden too? Mums, asters, Montauk daisies, cabbage and kale are just coming into season at the end of September and can radically change the look of a space by giving the old heave-ho to those tired summer annuals. It doesn't matter if the space is as small as a window box or the size of the Sheep Meadow in Central Park, New York real estate is too valuable to waste on weeds and waterlogged marigolds this time of year. Rich umbers, deep purples, and invigorating oranges are traditional fall colors and can make any space look elegant. But there's no reason to limit yourself to the traditional colors if hot pink and screaming yellow are more your style. Field-grown mums are the best because they are usually huge cushions of blooms and you can get them in just about every color. You can now find asters in every shade of violet and in pink and white too. Mod Montauk daisies look like pop art in the garden and can brighten up the darkest corners with their large, simple white flowers.
Time to Plant the Perennials
Autumn is an excellent time to plant permanent more substantial plants. Larger evergreens, deciduous trees and most woody shrubs will thank you for waiting to plant them now rather than midsummer when the days are longer and hotter than in the fall. Plants have a less harsh acclimation now and will perform better in spring when their root systems have had a chance to get a head start before the intense winter weather rolls in. However, this is not a particularly good time to plant small perennials, so if you can put that off until spring, it would be wise to do so. Small, shallow-rooted perennials will have their root systems thawing and freezing too frequently.
Greening the Lawn
For that super-exclusive group of New Yorkers who actually have some grass (and no - a container of alpha sprouts does not qualify), lawns need special attention at this time of year. Autumn is the best time of year to fertilize your grass to promote healthy roots that will carry the plants over through the winter. It is also advisable to use a fertilizer with a weed killer already mixed in and you will save yourself a few headaches when spring rolls around. Lawns also continue to put out new foliage during this time and most grass varieties hold their color well into spring. Nothing is more inviting than a thick green carpet under fresh fallen leaves.
Tree pits can be planted with an assortment of fall color. Some favorites are a mix of cabbage and kale and mums in all the fall colors. Ice pansies flower all fall and - given appropriate conditions - will re-flower in early spring. They're available in a wide variety of colors, including a bi-colored, "splotchy" variety. For more information on these wonderful pansies, check out www.iciclepansy.com.
Remember to blow out your irrigation system for the winter or hire a professional to do it. Disconnect your hoses and bring them inside. It's also advisable to spray plants vulnerable to high winds with an anti-dessicant, which coats leaves and needles with a clear silicone so they don't dehydrate.
Last but not least, before you put your garden to bed, you should consider planting bulbs, which will greet you in early spring with a welcoming burst of colorful flowers.
Madelyn Simon is the president and Ronald Canal, vice president, of Madelyn Simon & Associates, a Manhattan-based interior and exterior landscape design firm.