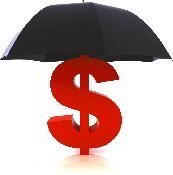 The economic crisis has affected many individuals, businesses and markets—the real estate and job markets, to name just two particularly nasty examples. Until now, one of the few industries that didn't seem as deeply impacted was the insurance industry, but that is soon to change, according to certain experts in the field, who say that indicators show that insurance premiums are most likely set to rise over the next year.
Soft Market vs. Hard
To understand why this is likely, you have to understand what the insurance industry calls its "soft" and "hard" markets, and you have to look back over the last decade and take into consideration the serious events that have befallen the industry. The insurance industry works in cycles. When it's a soft market in the industry, insurance companies make money and the premiums paid by policyholders reach record lows. When there's a soft market, there is also more competition in the insurance business, which drives prices further down for policyholders.
On the other hand, in a hard market, it's the opposite scenario: insurance companies aren't making money. They are paying out more monies because of more claims, and their own investment portfolios take big hits if the stock market takes a plunge. As a result, insurance premiums rise.
According to Alex Seaman, senior vice president at HUB International Northeast, an insurance company located in Woodbury, New York, "There is a significant chance that premiums will start to increase over the next year. Insurance premiums typically fluctuate over cycles based on a number of interrelated factors. These factors can include industry loss ratios, reinsurance capacity, interest rates, investment performance and projections of future earnings. The insurance industry has been in a soft market for several years, and current premiums appear to be bottoming out. Reinsurance carriers are indicating that renewal treaties could include significant premium increases, which could consequently result in an increase in insurance premiums."
According to Edward Mackoul, president of Mackoul & Associates in Long Beach, New York, the insurance market was soft prior to September 11, 2001, but the terrorist attacks deeply affected the market. According some sources, the attacks resulted in an estimated $35.6 billion in total property, life and liability insurance payouts. "The insurance industry made a ton of money in the last five years or so, but that's coming to an end with this recession. They aren't making money on stock market, so you'll start to see the rates creep up again over the next year or so."