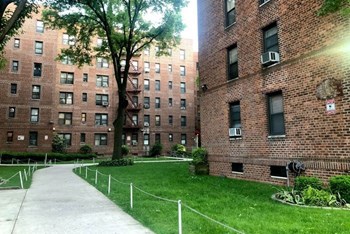 A Mitchell-Lama co-op in East Flatbush has been the scene of a legal drama concerning its board and allegations of poor living conditions, despite scoring an $11 million state loan for needed repairs.
According to an article in The CITY published on August 27, the Harry Silver Housing Company, a co-op community of 288 apartments, has been mired in lawsuits and accusations. This past May, resident Marcella Coma sued the co-op board and state housing officials in Brooklyn court reportedly over alleged board election irregularities and violation of the co-op's bylaws.
Additionally, two of the board members, Unella Rhone-Perry and Augustine Blackwell, sued a third board member, Andrew Jackson, for libel. Jackson allegedly distributed a letter in February that accused that accused the board members of siphoning off funds.
The three board members did not respond to The CITY for a comment about the lawsuits.
The drama comes amid a state board greenlighting $11 million to help finance repairs for the co-op. Some residents have complained about flooding and mold in their residences. According to city records, there were 447 open housing code violations concerning the units.
As reported by The CITY, there were no permits for repairs mentioned on city building records until June of this year, as the $11 million loan was already approved by the state for the co-op's rehab work.
After Coma filed her lawsuit, a Kings County Supreme Court judged ordered the state housing agency to oversee and monitor the co-op's board election, which took place on June 5. The incumbent board members retained their positions following the election, and Coma claimed the election was rigged.
Coma, who is expected to return to court later this month, submitted 73 residents' affidavits that called for the ballots to be locked in a box in front of a camera, and that the shareholders witness the vote count. She is hoping for a new board election this fall.
The state's Homes and Community Renewal agency did not comment on the matter; a spokesperson said that the agency believed its monitoring of the June board election was properly conducted.
Named after a fallen union organizer, the Harry Silver Housing Company opened in 1953.
David Chiu is an associate editor at The Cooperator.