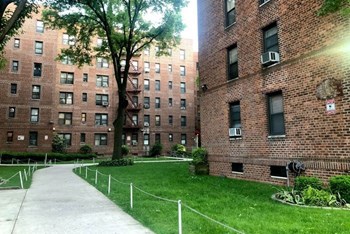 A Mitchell-Lama co-op in East Flatbush has been the scene of a legal drama concerning its board and allegations of poor living conditions, despite scoring an $11 million state loan for needed repairs.
According to an article in The CITY published on August 27, the Harry Silver Housing Company, a co-op community of 288 apartments, has been mired in lawsuits and accusations. This past May, resident Marcella Coma sued the co-op board and state housing officials in Brooklyn court reportedly over alleged board election irregularities and violation of the co-op's bylaws.
Additionally, two of the board members, Unella Rhone-Perry and Augustine Blackwell, sued a third board member, Andrew Jackson, for libel. Jackson allegedly distributed a letter in February that accused that accused the board members of siphoning off funds.
The three board members did not respond to The CITY for a comment about the lawsuits.
The drama comes amid a state board greenlighting $11 million to help finance repairs for the co-op. Some residents have complained about flooding and mold in their residences. According to city records, there were 447 open housing code violations concerning the units.