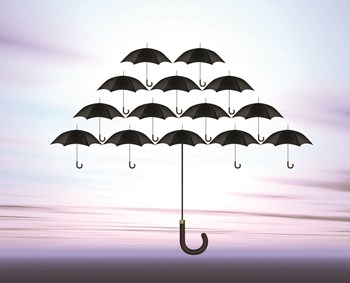 Insurance sounds like a simple concept: you pay a premium to your insurer, and then when you file a claim, your insurer pays you. Simple. Insuring a co-op or condo building shouldn't be much different than insuring yourself—just on a bigger scale, right?
Not quite. In reality, making sure your building is properly insured is a multi-layered process that board members should take the time to understand. Having the right kinds of insurance and the right amount of coverage could be vital for your building's financial—and sometimes physical—survival. A solid understanding of what comprises a typical building policy can help your board protect your unit owners and shareholders, as well as the investment they've made in their homes.
The Right Package
According to Barbara Strauss, executive vice president of York International Agency in Yonkers, a condo or co-op's policy begins with what is called a package policy, which consists of property insurance, boiler and machinery and general liability coverage. Property insurance includes coverage of the building, business income and extra expenses and building ordinance coverage. Building ordinance covers the undamaged portion of a building in the event of a catastrophe, such as a fire. If, for example, 80 percent of your building were to burn down, the undamaged portion wouldn't be covered without building ordinance coverage.
Strauss adds that reconstruction may require updating a building's system sprinkler, or adding handicapped-accessible entrances. Those are known as increased cost of construction coverage, and is covered through building ordinance coverage.
The package should also include flood and earthquake insurance and, as part of a general liability coverage, non-owned and hired car coverage. That protects the building if an employee gets into an accident while driving his or her own car while working for the business.