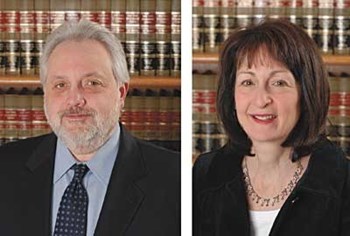 Condominium boards of managers and cooperative corporation boards' of directors face special challenges when dealing with unit owners or tenant-shareholders who suffer from mental illness, psychological disorders and/or substance abuse.
While these individuals may engage in conduct that can be characterized as ranging from merely annoying to dangerous to self and/or other tenants in the building, boards often find it difficult to appropriately respond to the situations such conduct creates, especially if a tenant-shareholder's difficult behavior arises out of an underlying mental illness. For example, co-op and condo boards have to be careful not to violate any federal laws that protect mentally ill tenants, such as the Fair Housing Act (42 U.S.C. § 3601, et seq.) ("FHA"), or the Americans with Disabilities Act (42 U.S.C. § 12101, et seq.) ("ADA").
Discrimination Prohibited in Housing
The FHA and ADA prohibits discrimination against the mentally ill in the terms, conditions or privileges of renting a dwelling, or in the provision of services or facilities connected with the dwelling. It also broadly defines "discrimination" to include refusals to reasonably accommodate mentally ill individuals when such accommodations may be necessary to give them the equal opportunity to use and enjoy their living premises, except when that may impose an undue resource burden on the board or the individual poses a "direct threat" to self and/or others.
Condo and co-op boards also have to proceed carefully if they are unsure whether a tenant-shareholder or unit owner is mentally ill or has a substance abuse problem. Some individuals may choose not to disclose mental health issues while others may not know that they have such an issue that requires intervention. Furthermore, while some objectionable conduct like unconcealed substance abuse can be associated with a mental illness, others like noise nuisance and threats might, in some cases, be attributable to other sources.
Despite these difficulties, condo and co-op boards have some room to intervene when a person with a mental health issue engages in conduct viewed as objectionable. In fact, boards should not wait for a crisis before attempting to address complaints about the conduct of such an individual.