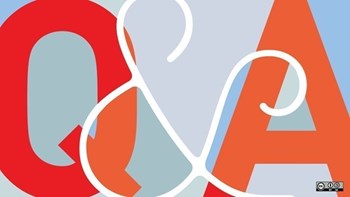 New York City-based Smith, Gambrell & Russell's Labor and Employment Group has published a compilation of answers to questions currently facing employers as the novel coronavirus pandemic continues to unfold, which can be found here. As for co-ops and condominium communties, the most pertinent guidelines and best practices include the following:
Q: Can the board tell employees with symptoms to stay home, or send them home?
A: Yes. Employers may ask employees if they are experiencing symptoms, and should instruct such employees to leave the workplace. Any other employees with whom they have worked should be notified of the possible exposure, and all known information should be provided -- but the confidentiality of the infected employee should be maintained as required by the Americans with Disabilities Act (ADA). To this end, the Center for Disease Control (CDC) has published interim guidance for employers, found here. Employers should use the CDC's interim guidance to determine risk for COVID-19 infection. Employers should not make determinations of risk, or employment-related decisions, based on race, religion or country of origin.
Q: Can we require an employee to notify their superior if they have symptoms, or have tested positive for COVID-19?
A: Yes, you should require any employee who has coronavirus symptoms or tests positive to notify their supervisor. Employees who are suffering from symptoms should be directed to remain at home.
Q: Can we ask our employees personal health questions related to COVID-19, or require them to get medical examinations?
A: Generally, the ADA prohibits employers from making disability-related inquiries or requiring medical examinations of employees. However, the EEOC has issued a guidance document on the application of the ADA to COVID-19, which sets forth ways in which an employer may lawfully make ADA-compliant inquiries and require medical examinations, found here.
Q: May an employer terminate an employee who refuses to come to work based on fear of exposure?
A: The Occupational Safety and Health Act of 1970 (OSHA) contains provisions that may prohibit sanctioning an employee who refuses to come to work due to concerns over contracting COVID-19. Under the guidelines, an employee may refuse to work upon a reasonable belief that they are in imminent danger, and that there is a threat of death or serious physical harm. It is unclear what concerns are "reasonable" under the present circumstances. The more specific the reason given – such as an underlying health condition or age over 60, confirmed infections in the building, lack of appropriate disinfection procedures or other protections in the building – as opposed to a generalized fear of the virus, the more likely an employer is to be found in potential violation if the employee is sanctioned. The most prudent approach would be to avoid imposition of sanctions against employees who refuse to report and express a fear related to COVID-19. Guidelines and practices for resident and staff safety can be found at the websites of both the Council of New York Cooperatives and Condominiums, and at the website of Local 32BJ.
Q: Should staff be informed if a resident or another staff member is known to have symptoms, or be infected?
A: If a resident or staff member of the building has been diagnosed, staff and residents of the building should be informed in a general manner that someone in the building has been diagnosed. If a resident or staff member believes he or she may have been exposed, or otherwise suspects he or she may be suffering from the virus, but it has not yet been confirmed by testing or other means, staff who have been in close contact by, for example sharing a locker room, break room or bathroom should be informed in a general manner that a person sharing those facilities may carry the virus. In all circumstances, the warning of potential exposure should not include the person's identity. The person's identity and details of his or her health condition should be limited to those with an immediate need to know, such as the management account executive, or a staff member who must enter the individual's apartment for emergency repairs. Again, guidance can be found at both the Council of New York Cooperatives and Condominiums, and at the website of Local 32BJ.
If a staff member must enter an apartment of a resident who is suffering from the virus to make emergency repairs (non-emergency work in apartment should have been suspended), the staff member should be advised of the resident's condition, should be given appropriate personal protective equipment, and the residents of the apartment should be instructed to stay in rooms where the work is not taking place.
Q: What guidance and information is being provided by the 32BJ Union to members?
A: The position of the 32BJ Union with respect to the COVID-19 pandemic is on its website. This guidance is largely consistent with the guidelines and links provided herein.
This advisory is offered as a service to clients and friends of Smith, Gambrell & Russell LLP and The Cooperator, and is intended as an informal summary of certain recent legislation, cases, rulings and other developments. This advisory does not constitute legal advice or a legal opinion and is not an adequate substitute for the advice of counsel.