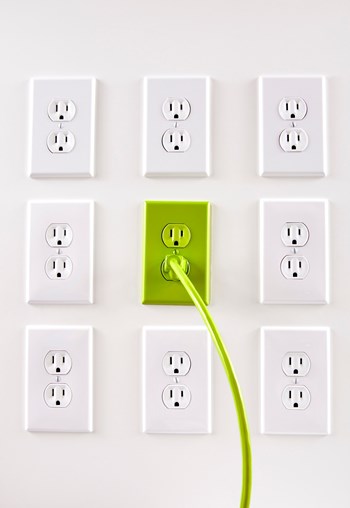 Charged with managing their properties' expenses, boards of co-ops and condo complexes place a high priority on controlling energy consumption. In some regions, multi-family properties are being aided by local utilities and incentive programs that encourage building retrofits that improve energy efficiency.
For example, in New York, Con Edison's Multi-Family Energy Efficiency Program provides the opportunity for customers to save between $6,000 and $20,000 for an energy management system that may cost between $15,000 and $40,000 for buildings with up to 75 units. There are also other incentives for various common area improvements ranging from upgrading a properties' heating, ventilating and air conditioning system (HVAC) and installing high efficiency motors for pumps and fans, to replacing low efficiency lighting with high efficiency lighting and installing occupancy sensors.
Additionally, state programs exist to help co-ops and condos improve their energy efficiency. Using New York again as an example, the New York State Energy Research and Development Authority (NYSERDA) offers co-ops and condos both technical assistance to identify areas for improvement and also financial assistance for energy efficiency measures and equipment upgrades. The financial incentives and other assistance notwithstanding, co-op/condo boards should recognize the significant benefits to be derived from an energy management program and how best to implement one.
There are considerable energy savings to be gained from a well-developed energy management program. Depending upon the measures taken, the equipment payback period can be as short as two years and the energy savings considerable, ranging from 10-25%--all with improved comfort and safety for occupants.
Another key benefit derived is making a property much more marketable. In properties with a homeowners association (HOA) structure, being able to hold down and/or reduce HOA fees and maintain a fiscally-sound property is a selling point. Having additional funds (saved from lower energy costs) to invest in property improvements such as clubhouse renovations, new landscaping, etc., all contribute to the property's value and enhance the homeowner's investment.
An energy management program also helps promote building performance reliability by optimizing building equipment performance, while extending the lifespan of that equipment. There's a consistent level of comfort and air quality derived which, in turn, contributes to the occupants' quality of life and overall satisfaction with the board and property management firm. As a result, complaints are reduced and productivity is increased.
Getting started toward realizing these benefits and a more energy-efficient property begins with a thorough assessment.
A qualified controls systems engineering firm will evaluate a property's common areas and infrastructure from the standpoint of:
• Indoor/outdoor lighting
• HVAC/mechanical systems
Consideration will be given to the application of a Building Automation Systems (BAS)—whether the property has one and, if so, if this technology is being fully leveraged. Comprised of sensing devices, software and microprocessor-based controllers, a BAS can be applied to promote significant operational efficiencies, lower labor costs and improved energy efficiency. It serves as the brain controlling various building equipment, from the HVAC system to lighting and the security system.
The functions of a BAS include:
• Automatically controlling HVAC, lighting and security systems;
• Automatically turning on and off equipment based on building usage patterns and related requirements;
• Automatically resetting equipment to maintain optimum loads based on building occupancy and weather conditions;
• Automatically monitoring building systems and various data relating to temperatures, air flows, pressures, etc. to determine proper equipment performance and/or diagnosing and troubleshooting system faults such as out-of-specification temperatures, HVAC chiller short cycling, excessive/repetitive master heating and cooling calls; etc.;
• Optimizing preventive and predictive maintenance;
Giving building/facility managers and staff computer access (onsite or remotely) to real time data on information for optimum building operations, covering everything from building security and lighting to HVAC operations. From BAS data, property managers can identify areas which require modification or additional needs. For instance, the data may indicate a need to modify a co-op building's security system to better secure certain entrances, or perhaps the data reveals a need to change the building's lighting schedule in certain areas (e.g., laundry facility, gym, dumpsters, etc.) to reflect residents' patterns of use.
The application of a well-designed BAS can reduce a building's utility costs from 10% to 20% and generate HVAC equipment, maintenance, parts and labor-related savings of anywhere from 5% to 15%. A holistic approach will rely on BAS technology along with the application of state-of-the-art lighting, mechanical systems and security technology—all integrated and monitored via a BAS—to achieve the best results.
Energy Tax Credits and Financial Incentives
Currently, municipalities and utilities across the nation are providing various tax credits and incentives for "green" measures. There are many examples of proactive co-op/condo property management firms who are taking advantage of these financial incentives to make improvements designed to reduce energy consumption and related costs. NYSERDA, for instance, has an extensive portfolio of programs and incentives for owners, developers and co-op/condo boards of multi-family buildings with five or more units (http://nyserda.ny.gov/multifamily).
The NYSERDA programs also have resources available through a network of specialists with expertise in helping multi-family properties meet NYSERDA guidelines and facilitate the process of achieving energy savings. The process begins with a "whole building assessment" and the development of an approved "Energy Reduction Plan." This plan includes specific cost-saving and energy-efficiency objectives of saving 15% or more in costs and energy consumption.
Properties that qualify for the NYSERDA Multifamily Performance Program can receive an incentive of a flat payment of $2,500 to $20,000 plus an additional $600 per unit (or $1.50/square foot on new construction). This financial incentive can be applied toward the whole-building energy assessment as well as for energy upgrades indicated in the Energy Reduction Plan. There is also low-cost financing available through NYSERDA's financial community partners. For example, Green Job-Green NY provides 0% financing for up to 50% of the cost of qualified energy efficiency improvement projects. According to information contained Your Guide to NYSERDA's Multifamily Performance Portfolio, "NYSERDA's financing will cover up to $5,000 per unit or $500,000 per project."
With the prospect of measurable savings and benefits to be gained, along with the availability of valuable tax credits and financial incentive, co-op/condo boards should be actively implementing energy management programs for their properties.
Ted Bier is a professional engineer and president of T.M. Bier & Associates, Inc., one of the New York area's independent controls systems integrators and design companies.