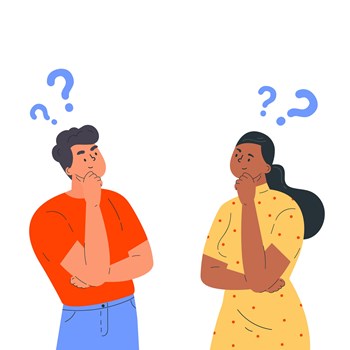 If you live in a condo or a co-op, you most likely have heard the term fiduciary duty, usually in reference to the responsibilities and obligations of board members and management. But what is a fiduciary duty? In essence, it's a legal relationship between two parties that gives one party the right to act and make important decisions on behalf of the other. Fiduciary responsibility is a cornerstone of both board and management service. Board members and managers alike must put their obligation to the corporation or association over personal gain—which means avoiding situations that could present a conflict of interest.
Simply put, a conflict of interest is a situation in which the concerns or aims of two different parties are incompatible. In a business environment such as a condo association or cooperative corporation, it's a situation in which someone—like a board member or property manager—is in a position to benefit personally from actions or decisions made in their official capacity.
Honesty = Best Policy
"A board member has a conflict when he or she has a financial interest in the subject matter being decided," explains Mark Hakim, an attorney with New York-based law firm Schwartz Sladkus Reich Greenberg Atlas. "Examples include a board member (or possibly someone in a board member's immediate family) having an interest in the building doing business with a specific company, or a board member who is also a broker handling sales in the building. Such conflict must be disclosed, and can be waived by the board—but disclosure is the key. Board members must disclose their conflict, and if it's not waived or waivable, must recuse themselves from the matter."
Richard Brooks, a partner with law firm Marcus, Errico, Emmer & Brooks, P.C. in Braintree, Massachusetts, expands on the concept. "It's not always as simple as it looks," he says. "A board member may want to be involved in a multimillion-dollar request for proposal (RFP). In the past, I have explained to clients that that is not necessarily a conflict; there could just be different interests at play. In the end, it might not be a conflict of interest, but it still might not be okay." What it really breaks down to, says Brooks, especially in a co-op or condominium setting, is who has the necessary expertise. "You need an engineer," he says. "If the board member or the board member's cousin is an engineer, the question then becomes: Is he qualified?"
Brooks goes on to say that "this type of situation is not automatically a problem—if the board member discloses it, and if the recommended person or entity fits the bill for what the board is looking for." This could pertain to a board member, a contact of a board member, or even a division or subsidiary of a managing agent's firm or a brokerage company as well. "If a board member is the best snow plow guy you can get and the price is competitive, let him do it," says Brooks. "As long as it's on the up-and-up. If he charges a premium—well, that's a problem."
Hakim agrees, adding that "sometimes it's not clear whether there is a conflict—or even if the board member does in fact have a financial stake in the matter. A contractor performing work for the building who also happens to be a distant relative of a board member may not actually be a conflict, provided the board member derives no financial benefit."
A Matter of Optics
While boards and their advisors should definitely be on the alert for actual conflicts, the pros also stress that even the appearance or perception of conflict can be as toxic as the real thing. Hakim says that while it may be perfectly okay to hire a board member's second cousin to re-tile the lobby if that board member recuses him- or herself from the decision-making process around the project, "the optics often do not play well with concerned shareholders and unit owners—so we often suggest disclosing that relationship prior to a vote to approve the company."
Hakim explains. "Under Section 727 of New York Business Corporation Law (BCL) amended in 2019, boards of directors of New York cooperative apartment corporations and the boards of managers of New York condominium associations are required to annually review and disclose to shareholders and unit owners any contracts between the board and interested individual directors or managers. Such contracts are not necessarily void or voidable solely because a board member has an interest in the contract or participates in the decision to enter into it. Section 713 sets forth what information about the contract must be disclosed, and the process that a board must follow to approve a contract with an interested board member, or to void the contract under certain circumstances. It further requires boards to disclose to owners if the board has entered into any contracts with interested board members. The annual reports must be signed by every board member." A policy of full transparency and disclosure around these contracts not only reduces the likelihood of self-dealing, but also goes a long way toward maintaining an atmosphere of trust and accountability between boards and the residents they serve.
Truth or Consequences
In addition to being thrown off the board, "if a board member breaches their fiduciary duty, they can be sued for it," says Brooks. "You must disclose any potential conflict. Don't hide it—it will smell bad, and it will eventually blow up in your face. Remember that when everything looks good and there's a job well done, no one cares. It's when it goes the other way—and particularly when there is already unrest in a community—that it can be a political problem."
Brooks says that conflicts can also become an issue between boards and management companies. "It usually happens when a management company owns another company that does, say, maintenance work, and they refer the self-owned subsidiary [for a project in a client community] without disclosing that relationship to the community. Inside dealing always looks bad.
"Conversely," Brooks continues, "boards often don't understand that most outside vendors will not bid on a $150 job. If no one else will do it, the management company will do it, but may not disclose it. For a board, the fact that they couldn't find anyone else to do the job becomes secondary to the fact the manager didn't disclose it. This often happens with brokerage divisions as well."
Undisclosed conflicts of interest, when eventually disclosed or discovered, can be one of the biggest bones of contention between residents and their board-management teams, because it goes hand and hand with both a building's finances, and the trust that residents place in the people running the building. "It can easily destroy the trust that the board member has earned," says Hakim. "It can raise questions about his or her ethics and disrupt the daily operations of the board. Legally, the BCL permits a building to void or approve a contract which is the subject of the conflict. Dealing with the board member themself is not quite so easy—the bylaws should be reviewed to see what rights the owners or non-interested board members have to remove such a member. In all events, if the board member is not removed, and the contract approved despite the conflict, we would suggest that the board member recuse him- or herself from future votes on the contract or issue. Failure to do so may mean the board has to take legal action to disqualify that member from voting. Owners who wish to remove a board member with an undisclosed conflict or who has been self-dealing should review their bylaws. They often allow the removal of board members with or without cause, but the threshold vote may be difficult to obtain.
"It's a bit more difficult when the conflict of interest is with the managing agent," Hakim continues. "Managing agents are entrusted to assist in the operation of the building and are expected to do so with the building's best interest in mind. It's not uncommon for a management company to use preferred vendors or contractors to help obtain the best prices for the building. However, undisclosed interests and kickbacks will certainly not sit well with the building, and are likely illegal given the agency/principal relationship that exists. To avoid any grey areas, all new management agreements should include a clause prohibiting conflicts of interest, kickbacks, and gratuities. Managing agents should have the building's best interest at all times."
The expectation from shareholders and unit owners is that the board and management of their building or HOA will always be thinking of the property and its residents first. Maintaining trust between boards, owners, and management requires full disclosure, which can quiet concerns when a board member or management company offers what might appear like an inside deal. As always, transparency and accountability are key.
A.J. Sidransky is a staff writer/reporter for CooperatorNews, and a published novelist. He can be reached at alan@yrinc.com.