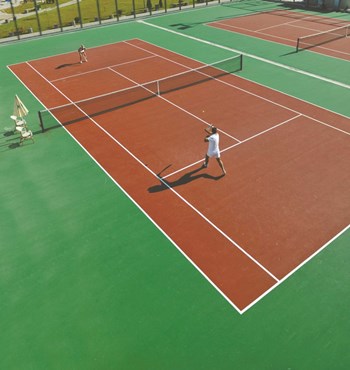 If you're one of the millions of people who have embraced this age of cell phones, BlackBerries, DSL and instant messaging, it's hard to imagine life any differently. Access to information is instantaneous these days for most people — have a question about anything in the world? Google it, or Ask Jeeves, or text-message your friend on the other side of the country.
It's easy to take for granted the speed and efficiency with which many of us move through the day, thanks to our knowledge and ownership of new technology. But not everyone is so connected. Many lower-income households, as well as a large contingency of senior citizens don't have Internet access, cell phones or even cable television.
If your building is one that has tried to embrace new technology in order to run more effectively, you may have already learned that not everyone is keen on getting updates, documents or notices via your building's website — many times this is because they don't own a computer.
So is it really better for everyone to be online? What are the benefits? And if your tenants or shareholders aren't online, how do you bring them up to speed? If they are willing to change and try something new, and if your board, management company or HOA is willing to help, the power of computer technology can be harnessed and might make life a little easier for everyone.
Today vs. Yesterday
Greg Carlson has been in the property management business for over 30 years and has run Carlson Realty in Forest Hills, Queens for 11. He says that the vast majority of property managers have access to e-mail — and many of the tenants and shareholders he's worked with, do too.
"There are a few holdouts," he says with a chuckle. "I do know some people who don't have e-mail, but that's uncommon. I do know one manager who does absolutely everything online — even the proprietary lease. It works for him. It takes time to set something like that up, but all his residents are online too, so it works."
Carlson says that is the biggest factor when it comes to doing any of his work via computer — Does it really work? Are the people going to get the information? If they don't have access to the Internet (or if they never use it,) they're certainly not going to get the important notice about snow removal, for example, sent via e-mail.
"In Manhattan, more co-op and condo owners use computers and the Internet than in other boroughs," says Carlson. "Essentially, that has to do with economics. People who can spend a lot of money on real estate are more likely to be computer-savvy — but you never know. That's the thing. You have to make sure, first of all, that everyone in your building is hooked up. After that, you have to make sure people are actually looking at what you send out. And you also have to make sure what your sending isn't getting filtered out as spam."
Carlson says that if those requirements aren't fulfilled, you simply must do things the old-fashioned way. If your job as a property manager is to make sure that everyone in the building is advised about what's going on in their community, you may need to post and/or distribute paper notices in addition to your e-mails.
"One company I know calls every tenant and either speaks to them directly or leaves a message," says Carlson. "You have to satisfy the lowest common denominator. You have to reach the person who doesn't have a computer, too."
Cork bulletin boards, paper newsletters and board meetings qualify as "the old-fashioned way" of getting information out to tenants and shareholders. Plus, some things — like important documents and all contractual papers — just need to be on paper.
"Just about everyone wants e-mails," says Carlson. "but they often want hard copy as well. I think that will evolve. As computer systems become more commonplace, that will change. Look at the way little things have changed even in the past few years. It used to be that a landlord collected the rent in person or you mailed it to him or her directly. Now we mail it to lockboxes. No one thinks about that old way anymore. The same thing will happen with technology."
Focus on Seniors
While it's true that in many instances a shareholder or unit owner might be prevented from taking advantage of technology by purely economic factors, other obstacles are perhaps not so obvious. For example, a large portion of the people who aren't online happen to be senior citizens. According to some sources, older homeowners sometimes feel intimidated by new technology, or feel that they're too old to learn what they view as a complicated, sophisticated new skill. A number of organizations across the country have made it their business to help older Americans — including co-op and condo dwellers — access the benefits of being online.
One such group is SeniorNet, a non-profit organization based in Santa Clara, California, that has been helping seniors learn valuable computing skills for the past 20 years.
"SeniorNet is the world's leading technology educator of older adults 50 and over," says Kristin Fabos, the group's executive director. "Our mission is to provide older adults over 50 with access to and education on computer technology and the Internet. We now have nearly 240 SeniorNet computer learning centers nationwide where older adults go for computer education on everything from the most basic and introductory courses up through more advanced computer instruction on topics like cyber-security and applications like Google, eBay and PhotoShop."
According to a PEW Internet and American Life Project study conducted from 2002 to 2004, individuals under 30 were five times more likely to access the Internet than those over 65. The study showed that 56 percent of Americans go online, but only 15 percent of seniors are surfing the net. When you consider that senior citizens make up 13 percent of the population, that adds up to a lot of individuals who are missing out on the benefits and conveniences offered by the World Wide Web.
Fabos says the reasons for some older people's reticence are manifold. "Some of the reasons include the fear of trying, not owning or having access to a computer, or an unwillingness to try something new," says Fabos. "And that usually stems from their not understanding the many benefits that online access can bring."
That's where groups like SeniorNet come in. By using volunteer instructors who are the same age as most of the students, a lot of the fear and intimidation of getting online or using a computer is eliminated.
"I like to call our dedicated volunteer instructors and mentors 'the magic of SeniorNet,'" says Fabos. "Many of them started out as students and were so moved by the experience of learning computer technology that they wanted to share that knowledge with others."
The organization now boasts 25,000 students as well as 5,000 volunteers and mentors — some of whom work with condo associations and boards to bring residents up to speed and make them comfortable and conversant with new technology. Fabos says working with co-ops and condos is "a win-win" for everyone.
"We would be thrilled to work with co-ops and condo developers and their activity managers to help bring SeniorNet Computer Learning Centers to their locations," she says. "It would help make computer education and Internet access more pervasive among older adults and would bring both an educational and community element to the co-ops and condos."
Fabos says it isn't difficult for HOAs and property managers to bring the seniors in the building up to speed on the vast and generally rewarding world of the Internet. By bringing in an organization like SeniorNet, a lot of the work is made fun. "A good place to start would be to host a Learning Center at their facility or in the community center," says Fabos. She adds that not only are the classes efficient and effective ways to provide residents with computer and online education, "They're incredible community builders! Many of our centers around the country hold holiday events, potluck parties — there's a definite social aspect to learning the joys of computing in a group setting."
Benefits and Drawbacks
All the technology that we have at our fingertips can get a little overwhelming — it's no wonder some seniors are a little hesitant about riding the computer wave. If a person doesn't know the ropes, all the bells and whistles can be daunting.
On the other hand, if they do know the ropes, it can get even more complicated.
"[All the new technology] does put added pressure on the managing agent," says Carlson. "If you're working with a board that isn't in harmony, you might get four or five e-mails about the same thing. That can take up a lot of time and can hurt the way we run the building."
He adds that while instant information is usually a good thing, it can be too much. "On the other side of the coin, there are people who are using email at three in the morning and call at seven in the morning and say, 'How come you haven't responded to my email yet?' Everyone's looking for immediate satisfaction."
Carlson says that even with a few isolated annoyances, it makes sense for buildings to get connected. "Right now, I'm in the process of going from a DOS system to a web-based system. Why? Because the owners, who are represented by the board, want more information more quickly and this way, everything is now on one source — it's more efficient and productive."
Carlson says that many of the changes taking place have to do with the good old bottom line. "Costs are going up. Fuel costs, energy costs, staff costs. Building after building is raising its maintenance costs. Technology provides a way to cut some of those costs."
Cutting costs is certainly something that appeals to everyone: those with computers and those without, young and old. While purchasing a computer and setting up modem or cable service represents an initial capital outlay, in the long run, a wired building population can actually save a building money. By converting paper documents to electronic files, and by using free e-mail rather than phone calls, letters, or flyer distribution, communications costs for co-ops and condos can be significantly reduced. Helping residents get online and helping them to understand the benefits of electronic communication saves the building more money, both in terms of man-hours and paperwork storage costs, and in the shortened lag-time between when a maintenance problem is identified and when it gets fixed. If the super of a large co-op development gets a text message about a leaky pipe while he's in a different building, he can go directly to the problem — he doesn't have to go home, check his messages or mail, and then play phone-tag with the resident before steps can be taken to fix the leak. If residents have the access and the willingness to learn to use it, the entire community can benefit. n
Mary Fons is a freelance writer and a frequent contributor to The Cooperator.