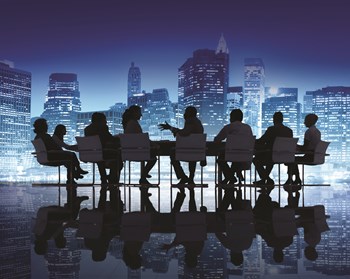 Serving on the board of directors for your building brings on a range of emotions: pride that you were selected to represent the best interests of your fellow shareholders; unease at the thought of the additional time commitment of meetings; and, perhaps most importantly, nervousness that you will do or say something that will ultimately be problematic for your board or for you personally.
This article will discuss some of the more common legal and ethical pitfalls that board members might face and give advice on how to recognize and avoid falling into those traps.
Training of New Board Members
Experienced board members should help newer members learn the ropes, not only to protect the new guy, but also to protect the whole board collectively from errors that could cost them a court battle.
"It is important for veteran board members, the building attorney and the managing agent to remind both new and incumbent board members that every member has a fiduciary responsibility to act in the best interest of the cooperative or condominium," advises Rosemary Paparo, director of management at Buchbinder & Warren, a Manhattan-based property management firm. "Perhaps that should be the first order of business whenever a new member joins the board."
Some board members may indeed not care about adhering to rules and ethics, while others simply may not realize what the rules are. Frequent reminders of how to act from those in the know—board attorneys, managing agents and veteran board members—is essential to having an ethical board.