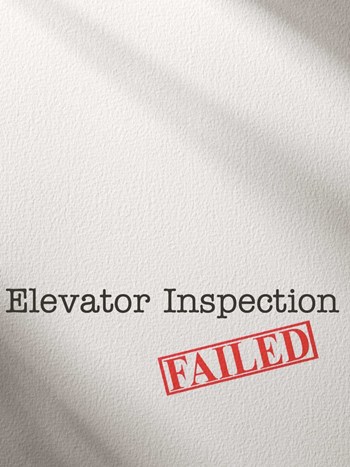 When applying for co-op financing, our buyers and clients may be approved for a mortgage―but the co-op that they are buying into may not be.
Since most lenders sell their notes to the Federal National Mortgage Association (Fannie Mae) they must follow the specific guidelines set by the investor. The guidelines usually require that a co-op be financially solvent, have adequate insurance coverage and have a owner occupancy of 51 percent or more. Financial statements usually need to be audited, signed by the accountant and must be completed at the end of every year. All insurance must be current and the certificates need to show all coverages including: property, boiler/ machine, general liability, umbrella, fidelity and flood.
"Federal National Mortgage Association (Fannie Mae) is a government-sponsored enterprise (GSE) chartered by the United States Congress to support liquidity and stability in the secondary mortgage market, where mortgage related assets are purchased and sold.
The company's activities include providing market liquidity by securitizing mortgage loans originated by lenders in the primary mortgage market into Fannie Mae mortgage-backed securities (Fannie Mae MBS), and purchasing mortgage loans and mortgage related securities in the secondary market for its mortgage portfolio. It also acquires funds to purchase mortgage related assets for its mortgage portfolio by issuing a variety of debt securities in the domestic and international capitol markets. It also makes other investments that increase the supply of affordable housing. The company is organized in three business segments: Single Family Credit Guaranty, Housing and Community Development (HCD), and Capitol Markets (Federal National Mortgage Association).
For the most part, if Fannie Mae guidelines are met, there should be no problem in getting your co-op approved. However, if a lien or violation shows up later in the process, the deal could end up being delayed—or in a worst-case scenario, denied by the lender entirely. For this reason, it is a good practice to know as much as you can about the condition of the co-op and whether there are any pending litigations or violations that need to be addressed promptly.
Many attorneys do not run a lien search until their client has received board approval. This can lead to problems with getting the loan cleared to close in a timely manner if a violation needs to be addressed. If the lien search is run from the inception of the mortgage application, or when the board package is being submitted, this information can be obtained in as little as a few days. One can also check on the New York City Department of Buildings (DOB) website. This site is accessible by the general public at http://www.nyc.gov/html/dob/html/bis/bis.shtml.
Many small violations or liens can be waived by the lender but according to recent Fannie Mae guidelines, if the violation is from the ECB (Environmental Control Board) or DOB and is health and safety-related this can result in the lender needing to have the violation cleared before being able to close on the purchase or refinance.
According to the ECB itself, "The ECB is a type of court called an administrative tribunal. Judges hear cases, like a court. But there are important differences. The ECB only hears cases in which New York City have charged a person or business with violating city laws that protect health, safety, and a clean environment. These violations are not crimes. If you are found guilty of an ECB charge, you need to pay a fine. You may also be ordered to fix the violation(s)."
A common health and safety violation among co-ops that I have seen often are elevators not passing inspection or structural damage not being repaired. Many times it can also include failure to file a proper work permit. For example, the completion did not have the sign-off by the engineer or architect. Even though there may be nothing mechanically wrong with the elevator, these permits need to be filed properly and in a timely manner. Often the fee is small but if left unpaid by management, it can lead to future problems.
On the other hand, if management pays the penalty but does not fix the existing issue or files a certificate of correction, you are back to square one. An ECB violation summary clearly states that "a certificate of correction must be submitted to the Administrative Enforcement Unit (AEU) for all violations. A violation that is not dismissed by the ECB will continue to remain ACTIVE or OPEN on DOB records until acceptable proof is submitted to the AEU, even if you have paid the penalty imposed by ECB."
Most management companies have been able to avoid taking action on these violations, as they have been able to provide the lender with a simple letter of indemnity absolving the bank of any future litigation against the co-op. Although the future of Fannie Mae mortgage-backed securities remains uncertain, Fannie Mae will be enforcing these guidelines with all major lenders, which can leave many co-ops without financing options in the near future. Consequently, it would be a good practice for board members to have open discussion with their management company about any open health and safety violations against the co-op and devise a plan to resolve them as quickly as possible.
Rafael Bellber is a premier mortgage consultant with HSBC Bank and has been specializing in co-op and condo financing in the New York metro area for almost 10 years. He has also served as an active board member for his co-op.