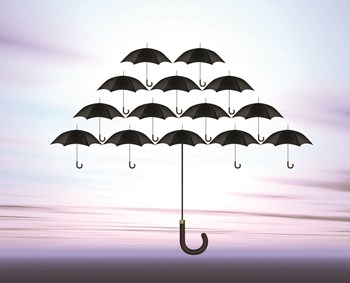 By definition, insurance doesn't fit into the mold of predictability. It's something we buy, but hope we'll never need. With some 30,000 structural fires taking place in New York City last year, it's clear that the unexpected can and does happen-and it's easy to see the importance of properly insuring against potential tragedies.
Getting the Coverage You Need
"Anybody living in a co-op or condo needs homeowners insurance," says New York City regional manager Roger Septoff of Utica-based Adjusters International.
A basic policy starts out at around $150 or $200 per month. "You're covering the improvements you've done to your co-op or condo, as well as the contents of your home," Septoff says. "The condo owns the floors, walls and ceiling."
While policies vary in dollar value, most homeowners insurance is "pretty much boilerplate," Septoff says. "Except for ALE expenses." ALE (which stands for Additional Living Expenses) provides funds to ease the time period after catastrophic incidents. If a fire or flood makes your building uninhabitable, you will have to live off site. ALE covers the cost of hotels, food or rent. Some people have their policies set up as set dollar amounts, while others opt to cover a certain period of time after a catastrophe.