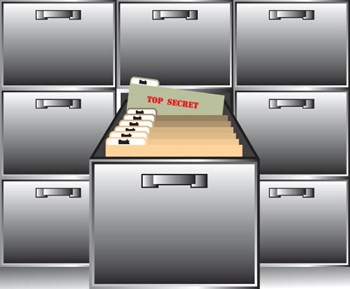 Living in a co-op, condo or community association can simplify a lot: maintenance issues that keep single-family homeowners up at night aren't a concern for condo dwellers, and there may even be a door person or concierge to sign for packages and keep an eye on who's coming and going from the property. But multifamily community life has its complications as well. After all, the value of the investment in one's home depends a lot on the consistent cooperation of neighbors, the management and the board to make informed, prudent decisions that maintain or increase the value of the property as a whole.
A more active and engaged resident may want not only to attend open meetings, but to review association documentation periodically – either because he or she has a personal project or transaction that requires it, or just to make sure everything is on the up-and-up. Because it's so important for both residents and board members to know what information and documents residents are – and are not – entitled to access, The Cooperator spoke with legal and management professionals in several states to find out what a resident can expect to review, as well as what intel boards should keep confidential.
Peter Rivera, Senior Associate with New York City law firm Goldstein Hall
"Section 624 of the New York State Business Corporation Law (BCL) states that shareholders can seek '...minutes of the proceedings of its shareholders and record of shareholders, and to make extracts therefrom for any purpose reasonably related to such person's interest as a shareholder.' In addition, shareholders may seek the annual balance sheet and profit and loss statement for the preceding fiscal year, and if any interim balance sheet or profit and loss statement has been distributed to its shareholders or otherwise made available to the public, the most recent such interim balance sheet or profit and loss statement. Courts have also said that shareholders may seek financial statements of the co-op and a list of all shareholders.
"Depending on the purposes for which the shareholder is seeking the documentation, a co-op may require that the shareholder sign an affidavit that they are not seeking the information in the interest of a business or object other than the business of the corporation, and that they have not sold or offered for sale any list of shareholders of any corporation of any type within the last five years. The co-op may be required to produce further documentation if ordered by the court.
"Also, a board may oppose a shareholder reviewing the minutes of board meetings, as opposed to shareholder meetings. The board may also oppose the shareholder seeing copies of leases or rent rolls for each individual shareholder or commercial tenant. And a board is not required to give shareholders copies or let them take pictures of any documents, unless so ordered by a court. Thus, a board can require a shareholder to physically come to the location at which the documents are stored in order to review them.
"A board can be sued by a shareholder or group of shareholders for an accounting of the books and records of the co-op, if that has been denied. Additionally, if the shareholders believe malfeasance is involved, they can sue the co-op in a shareholder derivative lawsuit seeking damages for any fraud or malfeasance conducted.
"As a general rule, seven years is enough time to store original documents and records. The co-op can transfer documents to digital copy and then archive the originals after that. Maintaining digital copies is always a good practice, regardless of how long they're holding the records. Keeping ledgers and records in an organized manner can help if or when a co-op must defend itself, or commence a lawsuit."
Albert L. Pellegrino, President of P & A Management in Hamilton, New Jersey
"Typically, association members have access to all active and archived files, with the exception of personal individual homeowner files and collection matters.
"Most governing documents allow for the homeowner to review association financial records. This provides full disclosure and transparency; refusal to do so opens an association and management to potential legal action. Although some attorneys will argue that printed copies of files are permissible at the owner's expense, it's often unwise to have the association records released in a format that could fall into the wrong hands. Since we as management are responsible for maintaining the association's files, we choose to supervise any review of those files.
"We typically use the IRS rule of maintaining financial records for seven years. Minutes are permanent records of the association, so those are kept indefinitely. It's always good to keep maintenance records as well, because they provide history of building and property issues. We maintain all of the association records for the years that we manage a site, then turn all of the files back to the association at the end of our relationship. Historic files are either boxed or electronically recorded by year and in the same order as the association's active files, so the information can be easily located."
Scott J. Sandler, Managing Partner at law firm Sandler, Hansen & Alexander, LLC, in Middletown, Connecticut
"Connecticut's version of the Common Interest Ownership Act contains an extensive provision that addresses the ability of owners to inspect and copy association records. Most association records must be open to the owners for inspection. The association is not required to synthesize or compile any information just because an owner wishes to see it, but to the extent a record exists, it would generally be available for the owners to inspect.
"The association may not permit owners to inspect personnel, salary, and medical records relating to specific individuals, unless waived by the persons to whom such records relate; or information the disclosure of which would violate any law.
"Additionally, the association may choose to withhold contracts, leases, and other commercial transactions to purchase or provide goods or services currently being negotiated; existing or potential litigation or mediation, arbitration or administrative proceedings; existing or potential matters involving federal, state or local administrative or other formal proceedings before a governmental tribunal for enforcement of the declaration, bylaws or rules; communications with the association's attorney which are otherwise protected by the attorney-client privilege or the attorney work-product doctrine; records of an executive session of the executive board; or individual unit files other than those of the requesting owner.
"Finally, the association may charge a reasonable fee for supervising an owner's inspection of its records and for supplying copies to the owner."
Matthew W. Gaines, a partner in the Condominium Practice Group and Real Estate Department of law firm Marcus, Emmer, Errico & Brooks, which has offices in Massachusetts and New Hampshire
"Pursuant to Massachusetts General Law c. 183A, Section 10(c), an association is required to keep a complete copy of the following items on file:
a. The Master Deed and any amendments;
b. The bylaws and any amendments;
The minute book, to the extent such minutes are kept
c. Financial records, including the following:
i. Records of all receipts and expenditures, invoices and vouchers authorizing payments, receivable and bank statements relating thereto;
ii. Records regarding the replacement reserve fund or any other funds of the association and bank statements;
iii. Audits, reviews, accounting statements, and financial reports relating to the finances of the association; contracts for work to be performed for or services to be provided to the condominium; and
iv. All current insurance policies of the association
"As for documents that owners are prohibited from seeing, that would include matters regarding personnel (i.e., employees of the condominium), personal information (such as which accounts are delinquent in paying fees), and matters involving attorney/client privilege.
"The records listed above should be available for reasonable inspection by a unit owner during regular business hours, and at other times as may be provided by the property manager. Access to said records should include the right to photocopy the records at the examining unit owner's expense. The records should be retained for a period of at least seven years.
"The Massachusetts Condominium Act is silent as to consequences should a board fail to provide access to these records. While legislation has been filed in the past to add some teeth to the statute in the event a board refuses to provide access, that legislation did not pass."
The takeaway from these various experts is—whether you live in a co-op, condo, or HOA—know your own rights, as well as the rights of the residents you govern when it comes to accessing documents and information about your community. Keeping things transparent not only keeps you on the right side of the law, but it also fosters faith in and respect for all the work the board does to keep the building or association running smoothly.
Mike Odenthal is a staff writer/reporter for The Cooperator.