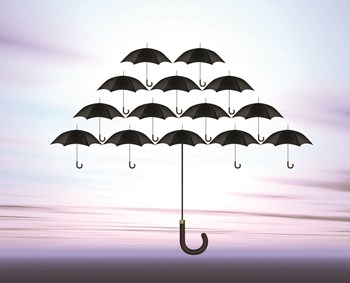 Jonny J. Frank is managing director of Decision Strategies International, an investigative consulting firm that specializes in consulting with corporations on internal fraud prevention and investigation. His firm recently added the metropolitan real estate management industry to its cadre of business sectors served when, in the wake of the scandal, several management firms engaged the company to institute internal monitoring procedures. Here's what Frank recommends to boards:
The first thing a board needs to do is to examine almost under a microscope the entire operation of the property, from soup to nuts, and use it as an opportunity to become experts in, and to improve the management of, the property. Boards have to become very hands-on, and ask themselves these questions:
M-M- Is there any system now in place that could result in a problem? For example, is our building superinM-tendent in a position to pay bribes to a violations inspector?
M-M- Is there anyone in a decision-making position within the propertyboard members, staff, management, etc.whose position accommodates the possible willful violation of any laws or regulations?
M-M- What is our property's potential liability exposure as the result of either misconduct and/or accident?
M- Does the potential exist for anyone involved with the property to steal? What aspects of any property-related position provide the opportunity, and make it possible, to commit theft? Where is the potential and opportunity for external theft (e.g., the plumber who bills for services not rendered)?
What you want to be most concerned with is theft that can occur without collusion; that is, where one individual, such as a trusted, long-time employee, works independently and without supervision.
Boards need to look at their existing controls with the mindset that the opportunity for misconduct does exist, and then examine those controls to determine whether or not they're adequate. I advocate an operations manual, a highly involved board, and the appointment of one individual who is ultimately responsible for whatever happens, and who should not be excluded from any investigation of the property's entire operation. The temptation for improper behavior is high, and the opportunity exists. One way to avoid it is to have good controls. A vigorous fraud prevention program promotes efficiency and increases the value of the property. The bottom line is, you get as much corruption as you tolerate.