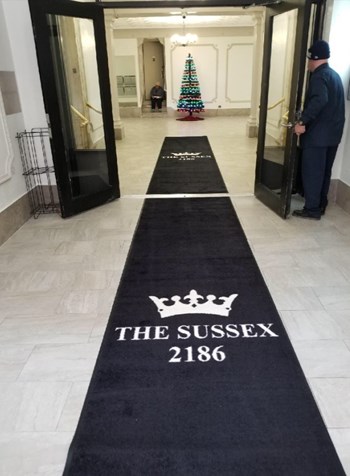 On an otherwise uneventful January 8th evening, with a run of major holidays in the rear view, the denizens at 2186 Cruger Ave., in the Bronx still had something to celebrate. Some 20-plus shareholders in the 72-unit building congregated in its foyer, engaging in optimistic new-year chatter over sandwiches and hors d'oeuvres, and soaking in the splendor that was their newly-renovated lobby.
About five years ago, the entry to this particular residence was significantly less inviting. After a long period of neglect, the lobby had fallen into disrepair, an immediate sign that things were not as they should be.
Asked how the currently effervescent and warm interior (the color scheme was largely selected by a shareholder with an eye for interior decoration, as part of a collaborative internal effort) compared to that a couple of years ago, current board president Gloria Calderon simply rolled her eyes in disgust.
The sea change at 2186 Cruger came in 2013 with the replacement of the association's previous management company with Newgent Property Management. The firm's CEO and founder, Abdullah Fersen, hailed the building's turnaround as one of his crowning achievements.
Aside from the extensive lobby renovation, Fersen oversaw all Local Law 11 work and replaced a notoriously derelict boiler – one that was so infamous for its dysfunction that State Senator Jeffrey Klein had actually visited the property prior to Newgent's arrival to call attention to its urgent repair.