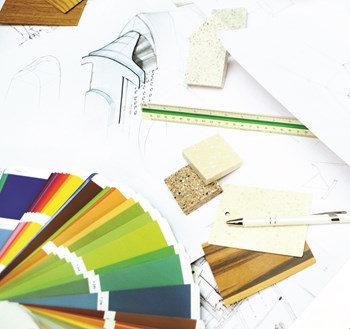 It was bound to happen: Your building, in its heyday an architectural gem, has started to show its age. The facade, with ornate details that were once a striking accent to the neighborhood, is beginning to deteriorate. If it's been years since you last fully appreciated the unique architectural details of your building's facade, and if you're living in fear of the next Local Law 11 inspection rounds, it might be time for a complete restoration. And it shouldn't be just for appearance's sake: Your aging facade could pose a safety risk for residents, passers-by, or anyone who enters your building.
When to Restore?
Whether your building is historic, or a newer construction, you must abide by the Local Law 11 code instituted by the Department of Buildings, says Wayne Bellet of Bellet Construction Co. in Manhattan's East Village. "Local Law 10 [which required an examination of the front facade of the building every five years] was revised a few years ago. It was upgraded to Local Law 11, to include all facades - front, back, and sides. These must be inspected for hazardous conditions every five years."
An architect or engineer is the best person to consult regarding your building's condition. After all, to an untrained eye, a facade - even an aging one - may appear fine. But an architect or engineer can point out necessary repairs that might otherwise go unnoticed. Though you may be tempted to go for a quick fix, as Michael Grant, vice-president of Accura Restoration, Inc. in Queens points out, doing patchwork may seem cost effective, but eventually you're going to have to address major repair issues.
Bellet agrees. "If the architect or engineer finds something [hazardous], it must be remedied immediately. Just as in the case of a fire, it's not thought about or deliberated. It must be taken care of immediately and the necessary precautions must be taken."
In a less serious situation, if the architect or engineer finds that your facade simply needs some maintenance and not a complete overhaul, you'll have until the end of the five-year cycle to remedy the problem. But let it go longer than that, and it will be considered hazardous - and your building will face legal repercussions.