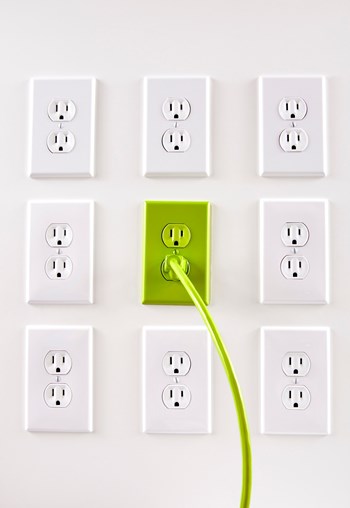 When Mayor Michael R. Bloomberg took office in January of 2002, he inherited a city still reeling from the September 11th terror attacks—and had to fill the not-insignificant shoes of outgoing mayor Rudy Giuliani. Since then, Mayor Bloomberg has shifted City Hall's focus to issues like housing and education, while still overseeing the reconstruction in Lower Manhattan. It's a tall order—and Mayor Bloomberg took time recently to answer some direct questions from The Cooperator about his administration and his vision for the future of the city.
Mayor Mike
Mayor Bloomberg, New York City's 108th mayor, was born and raised in Massachusetts, and educated at Johns Hopkins University, where he received a bachelor of science degree in electrical engineering. A few years later, he earned an MBA at Harvard.
A Wall Street trader after college graduation, he founded Bloomberg LP in 1982, growing it into a worldwide financial and media news service business. A billionaire businessman, who is known for a strong managerial style, Mayor Bloomberg easily won re-election in 2005, defeating Bronx Borough President Fernando Ferrer by a margin of 20 percent, the highest ever recorded for a Republican candidate in the city.
During his administration, Mayor Bloomberg has sought to improve public health enacting a smoking ban in restaurants, nightclubs and bars, maintained public safety to help keep crime rates low, improved New Yorkers' quality of life by stricter enforcement of noise, vandalism and grafitti complaints, established the 311 Citizen Service Center hotline to foster communication with the mayor's office and address the public's needs, raised instructional standards in the public schools, and endured controversy over failed proposals for a West Side Stadium and 2012 Olympic bid.
Cooperator: What accomplishment have you been most satisfied with as Mayor? Is there some goal you see as a priority as you enter into your second term?
Mayor Bloomberg: "There's a lot to be proud of—unemployment is at its lowest since 1988, there's development across the city, and our world class police department has made New York the safest big city in America. But if I had to name one thing, it would be getting the schools under mayoral control and taking the necessary steps to give our kids the education they deserve. Schools Chancellor Joel Klein and the Department of Education are now pushing forward with the Children First initiative, combining a system-wide instructional approach with increased autonomy, responsibility, and accountability for individual schools. Our success is clear—graduation rates are up, and the state has placed 290 city schools on its-high performing list, up from 186 the year before. We're also embarking on a five-year, $13 billion capital plan that will revitalize the physical plant of the schools.
"As we entered into the second term, our plan was simple—to stick to the same promises I made when I was elected in 2001. In my State of the City address last January, I laid out a 'Blueprint for New York City's Future,' which included a long-term budget strategy that will use current revenue to address long-term costs—in other words, saving for the future. We are also taking steps to address chronic homelessness by linking homeless persons to jobs and housing, and New York City is leading a national effort to take illegal guns off of our streets. We also are continuing to do what we've always done—keep New York safe, create jobs and housing, and invest in New York's future."
Crime is significantly down, and the city is in much better shape – both physically and perceptually – than it was in the last decade or two. What do you attribute that to?
"Police Commissioner Ray Kelly and the New York City Police Department have done a fantastic job protecting New Yorkers, employing new and innovative crime fighting techniques such as Operation Impact and the Real-Time Crime Center—programs that recognize spikes in crime before they become trends. We are also making efforts to put more police officers on our streets in order to provide the residents of every neighborhood with the protection they deserve. We've reduced violent crime almost 18 percent over the last four years, and even though violent crime rose 2.5 percent this year nationally, it fell 1.9 percent in New York. I am proud of the progress our administration has made in fighting crime, and I look forward to working together with law enforcement officials and community leaders to make certain that New York remains America's safest big city."
What positive steps has the administration taken to improve New Yorkers' quality of life?
"Since I came into office, our administration has been devoted to improving the quality of life for all New Yorkers. Whether it is our focus on lowering crime, eliminating graffiti, or creating more affordable housing, we have constantly been committed to tackling the problems facing every community. We're protecting New Yorkers from second-hand smoke and helping smokers to quit—about 200,000 people have done so since we banned smoking in restaurants and bars just four years ago. In addition, we have revitalized our public art programs in all five boroughs so that every citizen is able to experience the creative spirit that has made our city a center of culture for generations. From day one, we have worked tirelessly to ensure that New York continues to grow and thrive, and it is my promise that will continue to do so moving forward."
Do you foresee the $400 homeowner property tax rebate program—which can be labeled a success—continuing?
"I certainly plan to continue the $400 tax rebate in the future. This year's checks will be mailed out on October 1st. The state Legislature approved the rebate for three years, the last of which will be this year, but I hope that the legislature will extend it for another three years after that."
Leaders of the co-op and condo community have been concerned about property tax fairness for many years and believe that co-op/condo dwellers, which are in Class 2 property, pay as much as five times more in property taxes than single family homeowners. Is there something your administration can do about that, or is that solely in the legislature's purview?
"The property tax provides much-needed revenue to pay for schools and other essential services, but the system is 25 years old and should be improved. A lot has changed since the state created the current structure in 1982. For example, the number of co-ops and condos has increased dramatically. Some co-op and condo owners do pay more tax than the owners of homes of similar value, though not five times as much. Other co-op and condo owners pay substantially less tax, because state law requires the Department of Finance to value co-ops and condos as if they were rental units, which can lead to artificially low values. We're currently looking at ways to address the inequities and make sure we treat all homeowners consistently, whether they live in a frame house, a co-op or a condo."
Do you have a theory on why housing is so very expensive in New York City? Is it just supply and demand and market economics (taking into consideration the volume of new development that is ongoing right now), or are there other forces at work?
"By driving down crime to a 40-year low, and by making this a great place to live, work, and raise a family, our city is a magnet for people from around the nation and the world. New York City added over 700,000 new people in the 1990s—more than the entire population of Boston or Washington, D.C. And by the end of this decade, we expect to add another 500,000. A growing population helps keep our economy strong, but it also creates real challenges, particularly in the housing market. That's why we have created an affordable housing plan—the largest plan any city or state has ever undertaken—that will create and preserve affordable homes for 500,000 New Yorkers. We're also working to expand the supply of housing by directing growth to where areas that can accommodate it. Last year, nearly 32,000 new housing units were authorized for construction—the highest number since 1972."
The Bloomberg Administration is planning to spend approximately $7.5 billion to preserve and create 165,000 units of housing over the next ten years for low, moderate, and middle income New Yorkers. How does that mitigate the desperate need for more affordable housing and what constraints, if any, exist in getting more housing units built?
"One of the biggest challenges we face in building more affordable housing is a shortage of land. For two decades, New York City had been using land—usually abandoned or blighted—taken in tax foreclosure to develop affordable housing, but now that supply is exhausted. That's why the New Housing Marketplace Plan develops innovative strategies and collaborations to identify new land sources. For example, I've asked city agencies to identify underutilized land that we can use for housing. The city has formed a major partnership with national philanthropies to establish a $200 million fund that will provide financing help to affordable housing developers. Our expanded inclusionary zoning program allows greater density in exchange for providing at least 20 percent permanently affordable housing. This innovative program, implemented as part of rezonings that have taken place across the city, including Greenpoint-Williamsburg, West Chelsea, and Hudson Yards, allows the city to harness the strength of its booming housing market to create more affordable housing."
Can you envision an updated or re-tooled version of the old Mitchell-Lama housing program that might help with the problem of affordable housing? Are there similar programs or projects in the works?
"As part of the New Housing Marketplace Plan, we have launched a new middle-income program: a Mitchell-Lama for the 21st century. Through innovative financing mechanisms and the creative use of city land, this program will generate up to 22,000 units of housing targeted at New Yorkers making between $50,000 and $100,000. At the same time, we are preserving the affordability of existing Mitchell-Lama housing by working to pass legislation in Albany that will protect Mitchell-Lama tenants by providing incentives for building owners who remain in the Mitchell-Lama program. And through the City Housing Development Corporation's Mitchell-Lama Repair Loan and Mortgage Restructuring Programs, we have preserved the affordability and physical structure of 12,000 Mitchell-Lama apartments."
What about preserving New York City's historic buildings and neighborhoods? What is your take on development vs. preservation?
"Preserving the physical structure of buildings and the character of neighborhoods is vitally important, and our administration has taken a balanced approach when making decisions about both. For example, while we are using the rezonings to create new affordable housing in some neighborhoods, at the same time, we are implementing downzonings to restrict height and density and preserve neighborhood character in other parts of the city.
"Residential and commercial development can go hand-in-hand with preservation. We've seen many examples of it in all five boroughs, such as the addition of a magnificent tower to the Hearst Magazine building, the transformation of the Williamsburgh Savings Bank in Brooklyn from offices to residences, and the conversion of many landmarked office buildings in Lower Manhattan into apartments."
Running the Big Apple is obviously a really tough job—but what has been your favorite part about being Mayor of New York City so far?
"Forty years ago, New York opened its arms and took me in. And during the past four years, I've had the chance to fall in love with this city all over again. I've learned even more what connects all of us to New York and what draws us here from every corner of the globe. I've met and talked with New Yorkers who practice every religion, speak every language, and come from every place on Earth. It's been the experience of a lifetime, not only because of the generosity that so many people have given me, but also because they have shared with me their deepest hopes and dreams. I feel so fortunate to have this extraordinary opportunity—a chance to provide every New Yorker the possibility of pursuing the great American dream."
Debra A. Estock is managing editor and Hannah Fons, associate editor, of The Cooperator.