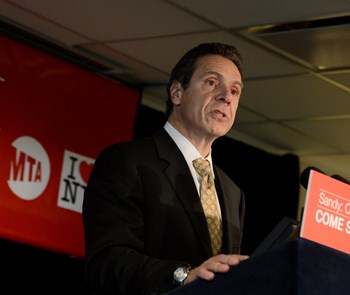 Over 45 years ago, when New York City was entering a dangerous financial decline that nearly culminated in municipal bankruptcy in 1975, the 421-a tax exemption program was created to incentivize developers to enter into new residential development on vacant and near vacant lots throughout New York City.
More than four decades later, tens of thousands of apartments have been built under this program, particularly in the period between 2004 and 2008. Last December, the program expired. New York Gov. Andrew Cuomo, New York City Mayor Bill de Blasio, and representatives of the real estate industry and labor have been trying to work out a deal to revive the program since.
The Issue with 421-a
The main objection to continuing the program in its current form was that, according to a study completed by the New York City Independent Budget Office, "over the last 11 years a third to a half of the 421-a tax expenditure committed to condos in Manhattan and about two-thirds awarded in the rest of the city is a waste, or a total of $2.5 billion to $2.8 billion," because the program has been used to subsidize market rate condominiums rather than affordable housing. Wealthy individuals received far more in benefits than they paid in price premiums for their apartments.
"As policymakers again consider renewal of 421-a, a reduced and better-targeted set of benefits could, at least in theory, lessen the program's inefficiency while still providing some incentive for condo development. A program that does not oversupply tax subsidies would help make better use of scarce public resources," the IBO said in its report.
The Alternative
On January 15, Cuomo announced that he had reached agreement with members of the real estate community, labor unions and other concerned parties to replace the 421-a program with a new initiative entitled 'Affordable New York.'