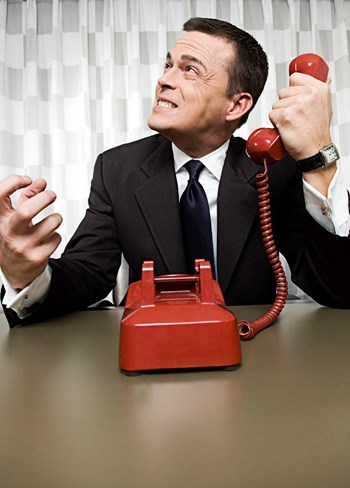 Whenever a problem arises, board members often have a knee-jerk reaction to call their managing agent immediately. In many cases, this is appropriate. But although it might be part of their job to communicate with the board, managing agents might not be able to respond to every call right away. And if your board is calling too frequently, your persistence might begin to irk your manager and put a strain on your working relationship.
The Best Times to Call
Because managing agents and management companies work for co-ops and condos, which are essentially operating 24 hours a day, property management is not a nine-to-five job. Managing agents are often reachable 24/7. But that doesn't automatically mean it's OK to call your managing agent at all hours of the night. If the matter isn't urgent, exercise some discretion in when you contact your agent or company via phone.
"Our tight schedules are taken up by juggling a multitude of challenging problems as it is, but all emergencies are the exception," says Edward Andron, vice president and director of management at Leebar Management Corp. in Manhattan. "There are a number of reasons why an agent would need to be notified immediately, especially if it involved fire, flooding, a power outage, elevator shutdown, lack of heat or hot water, a domestic dispute that might have involved or been witnessed by a staff member, criminal actions, and/or terrorist threats. Management must then respond and take immediate action involving the appropriate authorities or agencies having jurisdiction, such as Con Edison, DEP, NYPD, FDNY, the FBI, as well as insurance carriers and contractors."
"We're in the service business. We happen to be managing property, and we have to find a way to facilitate resident requests as they come in. Managers must have the ability and resources to answer questions as they come up," says Dan Wurtzel, chief operating officer of Cooper Square Realty Inc. in Manhattan.
Cooper Square Realty has established a call center for one of its larger clients, so callers are able to speak to a live voice within 45 seconds. "The call center has about 400 pre-answered questions through a Google-type search agent," says Wurtzel. This ensures that a property manager does not have to be called every time.