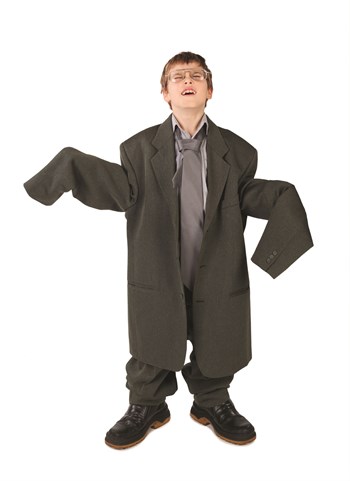 We live in a world of add-ons. Ever since the term supersize was coined by the fast food industry back in 1994, the idea and its implications have spread to many aspects of the American lifestyle. We've become accustomed to 'value added elements,' buy-one-get-one offers, and other perks when we make purchases. Because bigger is better, right?
Well, maybe...or maybe not! Whether we are talking hamburgers, sneakers, or property management, is it really the size or sheer quantity you're after, or is it the value and the quality of the goods or service that matters? When it comes to property management, what types of services does your building or HOA really require? How much is enough - and how much is overkill (or over budget)?
Don't Assume - Do Your Homework
When a board is shopping for a new management company, there's often a tendency to seek out a larger firm with the expectation that bigger will mean better. Before making that assumption however, the board should first identify and define the services their individual property actually requires, and be sure they are clear on what is wanted and needed. Once the board has drafted a list of goals and objectives for a prospective management company, it will be much easier to judge whether a particular firm can deliver the desired outcomes. As Dan Wurtzel, president of FirstService Residential New York put it, "The more boxes you can check off, the better the fit."
Wurtzel oversees the departments that collectively manage nearly 500 condominiums and cooperatives, as well as 78,000 rentals. Despite the size and scope of FirstService, says Wurtzel, "The key to successful management is not size, but providing exceptional service."
The ability of a management firm or agent to provide that service depends not only on your board's expectations, but also the size of building portfolio each manager at a given firm handles, and the location, type, and size of those buildings. You may want to look for a management company with a low building-to-manager ratio; that could indicate that your agent will be more accessible and responsive to your needs than one who's juggling more properties might be.
Steven Greenbaum, a property manager with Mark Greenberg Real Estate (MGRE) in Lake Success, New York, is a proponent of this low building-to-manager ratio. With between 35 and 40 properties, he considers his company a boutique or mid-sized management firm. "A manager should have no more than six properties to oversee, with those properties located in a cohesive geographical area," says Greenbaum.
He believes a small company with fewer properties may be able to spend more time on site, and he favors at least one regularly scheduled weekly visit, and one weekly unscheduled visit per property. Greenbaum says a company's back office administrative support allows each manager to effectively spend the necessary time required visiting the individual properties. "This team approach also allows for positive peer support and staff interaction," he explains.
Margie Russell, executive director of the New York Association of Realty Managers (NYARM) had an impressive real estate history as both a portfolio and onsite property manager for some of New York's largest co-ops, condominiums, and mixed-use buildings. Like Wurtzel and Greenbaum she doesn't think a large firm is necessarily a better firm. "It is all about the individual in charge and their dedication to the job and perfect service," she says.
When a board is looking to change management companies and searching for a better fit, she has a few questions she suggests the officers consider before making any changes. If a property is experiencing a reoccurring change in managers she recommends the board evaluate themselves, and ask the hard questions "Are you part of the problem? Are you a good partner?"
"A board should perform due diligence, taking into account the human perspective and personalities," she explains.
Extras and Perks?
If superior service can be delivered by any size property management firm with the dedication and leadership to embrace excellence, then what—if any—differences are there between a large and small/boutique firm?
Large and small firms can differ in a number of significant areas, some of them obvious and others more subtle. Perhaps the biggest difference rests with the question of personnel. The simple fact of the matter is that larger companies have more staff.
"In a smaller firm a manager may report directly to the owner," says Russell. "A larger firm may have an in-house closing department, or an architect on staff, and even an in-house attorney." Greenbaum notes larger firms may have bigger accounting departments to handle budgeting, and financing.
"A larger firm may also have the ability to secure additional financing when required, or negotiate discounts from vendors," he says. Wurtzel agrees, "As a national management company, FirstService Residential uses a mix of in-house resources, advanced technology, and strategic affiliations to offer our clients exclusive benefits," he says. Those resources include an attorney and compliance counsel, as well as banking, financial and insurance programs, online sale and lease applications, discounted tax services, and proprietary building management software. "Our clients also have access to a team of customer care professionals 24 hours a day, seven days a week," he explains.
Different size firms also attract managing agents and property managers with varying mindsets. Wurtzel notes that, "With operations in 21 states across the country FirstService Residential associates have tremendous opportunity for career advancement," he states.
MGRE can offer an equally attractive but, entirely different career path for their agents. "We are not a cookie-cutter organization, say Greenbaum. We can offer flexible hours, and address special needs for our staff involving family requirements or quality-of-life issues. We are like family, he says. 60% of the staff have been with MGRE over fifteen years, and another 10% have been with the firm for more than twenty years." Continuity may well be considered a perk for both the firm and the properties managed.
Continuing education is often provided by firms of all sizes, as well as through professional organizations, such as NYARM and the Institute of Real Estate Management (IREM), which has a New York chapter.
FirstService Residential has an in-house School of Professional Development for its managing agents and managers supplemented by practical training, certification and licensing programs. At MGRE, Greenbaum personally trains and mentors the account executives to ensure uniform performance company wide.
Russell coordinates NYARM's Accredited Realty Managers (nyarm) certification program at NYU along with educational workshops, and networking meetings for managing agents, resident managers, and superintendents. She champions continuing education, and provides a full curriculum for real estate professionals.
Finding The Perfect Fit
Once a board has defined the needs and wants for its property, it is time to narrow the field and find a good personal fit—or perhaps work on adjusting the fit with the current management firm. A small firm can still offer additional support on an as-needed basis, especially when there is mutual respect and a desire for everyone to act in the best interests of the community.
Russell stresses finding an ethical company with the ability to do the job required, and to admit when there are request they cannot handle. "You must say 'no' if you cannot do what is asked," she says. When your list of "must haves" is in order, and your priorities are listed, And remember, always ask for references for property management firms from other professionals you are currently working with. "Your accountant, attorney, and/or engineer will have a good understanding of your needs," she says.
Greenbaum recommends asking for references for property management firms from other professionals you are currently working with. "Your accountant, attorney, and/or engineer will have a good understanding of your needs," he says. Wurtzel suggest a board look to a company's culture rather than size. "Being able to deliver quality service, attention and solutions is evident in a company's culture, not its size, he explains. Boards seeking the right management partner to help meet their objectives should consider a company's scope of capabilities, years of experience, client retention record, reporting and evaluation practices, and the quality and reputation of its managers."
The experts all agree that doing what is right is not a function of size, but rather an attitude of professionalism, achievable in any firm determined to deliver quality service. Look for the right size firm to partner with to achieve the goals and objectives of your property. When all is said and done, the real value added bonus comes with having the best fit in management size and style to match your needs!
Anne Childers is a freelance writer and a frequent contributor to The Cooperator.