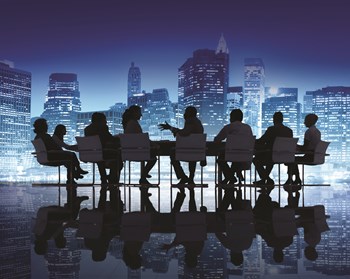 Of all the members of a co-op building's board, the treasurer is in a unique position to uphold the fiduciary responsibility of the corporation, similar to that of a chief financial officer in the corporate world.
Basically, "the treasurer is the watchdog of the entity that collects cash and pays bills," according to Carl M. Cesarano, CPA, of the accounting firm of Cesarano & Khan PC in Rego Park, Queens. Treasurers must be familiar with their building's expenses and keep watch over how residents' money is spent, in addition to organizing that information and keeping the board and shareholders informed about the building's financial standing. The position carries with it great responsibility and a requirement for precision and care - a wrong move or careless calculation can have dire consequences for the building's finances.
The Right Stuff
Ideally, a treasurer would have a background in finance or business to help them make quick work of financial statements, internal controls and budgeting and enable them to decode the language of investments, corporate taxes, yields, risks and costs in their sleep. The ideal treasurer would also have the dedication and the available time to fulfill his or her duties and maintain an open line of communication with management, the board's attorney, the building's accountant and financial advisers to ensure that the corporation's money is well spent and wisely invested.
But as most board members are well aware, most board positions are part-time positions held by volunteers, the duties of which vary depending on the size of the community. There's not always an MBA with tons of time on their hands around when you need one. According to Jim F. Quinn, a former president of North Shore Towers, a large co-op on the border of Nassau and Queens, "The president proposes chairs - including the treasurer chair - and it is voted on by each of the board members."
Quinn says a background in finance or accounting is not absolutely necessary to fill the chair, but he thinks it certainly helps. "I just think you can be a more effective treasurer if you have some of that knowledge beforehand."