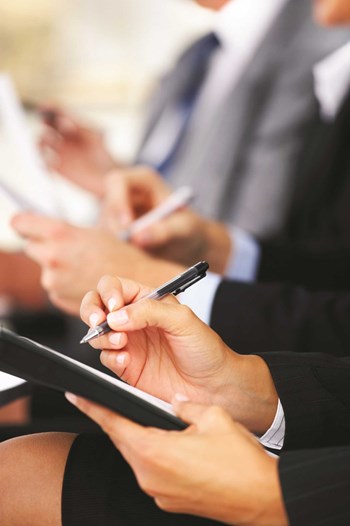 A new year begins…and with it more activity in the New York City real estate market. Many are asking about progress in the market, especially with co-ops and condos, and the prognosis for 2015. What new projects are under way? What are buyers looking for? Now that the recession is over, what is happening?
There are various opinions about the state of residential real estate in New York City, but the prevailing mood seems cautiously optimistic. Expressing, presumably, the "official" view, Michael Slattery, the senior vice president for research of the Real Estate Board of New York (REBNY), says: "The New York City residential market has been steady for a while now. Sales in both Manhattan and the boroughs are strong, and the increasingly supply from completed projects will help the market active."
Gary Malin, the president of Manhattan brokerage firm Citi Habitats, is optimistic with some reservations. "Overall," he says, "the city's sales market has completely rebounded from the great recession and the average sales price across the five boroughs has reached a record high. However, the downside to this strong market is that pricing has reached a very high level that is unaffordable for many New Yorkers."
"Despite the challenges faced when purchasing residential property in our city, for both billionaires and average citizens alike, New York City real estate almost always proves to be a wise investment in the long term," he says.
"Yes, we are beyond `post-recession,' but the market is still undergoing change since the financial crisis began six years ago," remarks Dottie Herman, president and CEO of New York City residential brokerage Douglas Elliman. "We have seen tremendous improvement in activity and buzz over the past few years with the help of normal credit conditions. It's still challenging to get a mortgage."
And, "This is the most confusing market I've seen in 30 years," adds Kirk Henckels, vice chairman of Stribling & Associates and director of Stribling Private Brokerage. There's a pretty severe amount of demand as opposed to supply. Are we in a recovery? We're not in a recovery. Real estate recoveries are cyclical things."
What Buyers Are Looking For
What are buyers seeking? Each one something different, in line with individual circumstances…while some look for deals, others have money to burn. Some insist on Manhattan, while others turn to Brooklyn and Queens. Whatever their needs, they can be found in the New York condo and co-op market.
"These buyers demand superior design, architectural pedigree, and purposeful top-tier amenities," says Gordon H. Hoppe, senior vice president and director of sales at the Corcoran Sunshine Marketing Group. "Designers have continued to secure world-renowned architects and interior designers—like Zaha Hadid for 520 West 28th Street—to bring a one-of-a-kind development to the market."
However, the middle-income buyer is not forgotten. "At the same time," Hoppe says, "developers have really responded to the lack of inventory below $5 million. To achieve pricing that appeals to first-time and mid-market buyers, developers are using conversion projects or efficiently designed new construction properties to create inventory in an underserved market segment."
Finally, buyers are seeking the tried and true. According to Jacky Teplitzky, a top broker with Douglas Elliman, services like a doorman, a gym, a business center and a roof deck as well as closeness to transportation, supermarkets, dry cleaners, and so forth will always attract people in the market for a new condo or co-op.
New Projects
The market notwithstanding, professionals enthusiastically point to many new developments. For example, Doug Eichman, a broker for the CORE Group, a real estate brokerage in Manhattan, mentioned 40 new condo projects, pointing to Toll Brothers' development at 1110 Park Avenue, with "exquisite" finish and "excellent" layouts, and the new 262 East 57th Street project, which "will extend the luxury 57th Street corridor to the East Side."
"While still in early stages of construction," says Malin, "the mega-projects taking shape at the Hudson Yards and at the Atlantic Yards (now known officially as Pacific Park) in Downtown Brooklyn are going to have a huge impact on our city's real estate market. Together, they will add thousands of apartments to a city that desperately needs new housing." Hudson Yards is being built over the Long Island Rail Road storage tracks in the West 30s, spurring the development of the Far West Side, while Pacific Park is the high-rise residential development that Forest City Ratner has promised to build in conjunction with Barclays Center.
Malin also pointed to JDS Development's new residential towers at 626 First Avenue, which includes a sky bridge, complete with an "infinity edge pool" that will connect the two buildings, as well as 325 Lexington Avenue, a new condo project that offers studio apartments from $725,000.
While Teplitzky also mentions the Hudson Yards, she adds: "The area next to the World Trade Center will be a transportation center, shopping center, and will have all types of housing, hotel and condos, The Four Seasons, 50 West Condo and more."
The Hudson Yards and Pacific Park are completely new developments, but the Domino Sugar Factory project on the Brooklyn waterfront, mentioned by Herman, reuses part of the old complex, and includes new buildings that are being erected in place of those demolished.
Hoppe talks about overall trend but also provides specific examples. "In Manhattan," he says, "we are seeing the return of the tower, superlative properties with the finest amenities the city has to offer." New tower-type developments he mentioned include 30 Park Place Four Seasons Private Residences, 45 East 22nd Street, and 210 West 77th Street. He calls the latter "a rare new development on the Upper West Side, which is in desperate need of new inventory."
Which Neighborhoods?
Professionals also weigh in on real estate prospects for specific neighborhoods. Slattery says, "While much attention is given to the new, high-profile Manhattan projects in Midtown and Lower Manhattan, the development in the boroughs is bringing a lot of new residents to older, established neighborhoods."
Eichman points to the Upper East Side. "With the prices and supply so limited downtown and in Brooklyn, there is great value to be found in the Upper East Side," says Eichman. "New restaurants and retail openings are attracting young buyers, and residential property values should reflect this renewed interest."
"No part of the Manhattan market is underperforming, but Downtown—below 23rd Street—remains the most in-demand area of the city," says Malin. "Neighborhoods like the West Village, SoHo, and Tribeca are among the priciest in Manhattan, and will likely remain so for the foreseeable future." Teplitzky agrees, saying that "everything below 25th Street is in vogue."
On the other hand, Henckels feels that the best values are found in the East 50s near the waterfront, especially since the Second Avenue subway will open soon. "The highest sale at 1 Sutton Place South was for $14.5 million. For the same apartment, you'd have to pay $30 million on Park Avenue."
"If the current trends continue, most neighborhoods will have increasing property value," says Slattery. "The only places where values may not rise as quickly are areas that are not served well by mass transit and have no new transit prospects in the pipeline."
Where should prospective buyers be looking if they want to get the most for their money and retain high selling value down the road?
"Properties on the Upper East Side," says Malin, "near the ongoing Second Avenue subway construction are currently trading at a discount but will most likely increase in value once the project is completed. In addition, as Manhattan becomes increasingly expensive, the outer boroughs are seeing a renaissance. Buyers who are looking to maximize their investment should seek out up-and-coming areas with good housing stock and easy access to transit."
Herman advises buyers to "consider neighborhoods that have just been discovered and are benefiting from the influx of buyers from an adjacent, more expensive neighborhood." In the past, this happened when Windsor Terrace in Brooklyn benefited from an influx of buyers who were priced out of nearby Park Slope.
Predictions for the Future
Where do professionals see prices, availability, expectations, and demands going in the next couple of years? "We expect that 40 percent of the units introduced over the next year," says Hoppe, "will be at luxury pricing levels: over $2,200 per square-foot. 6,000 residences are expected to enter the market in 2015, and with 60 percent of that inventory at entry- and mid- level pricing, there will be incredible opportunity for buyers across all neighborhoods and price points. Although we are seeing more new properties introduced than we have in years, it is still a far cry from the 8,000 units that were introduced in 2007."
"Inventory remains unusually low," adds Herman.
No matter what the short-term dynamics of the real estate market may be, however, those interviewed for this article all agreed that, generally, New York City is the place to be, and will continue to attract people from all over the world. High-profile industries, such as finance, media, advertising, and banking, as well as creative institutions like film and theater, will continue to attract the "best and the brightest." The days of rampant street crime, empty storefronts, and burning buildings are now safely in the past.
In addition, the city is versatile enough to offer something for everyone—students, young couples, families, seniors, and foreign investors. As long as New York City keeps planning for the future—with economic growth, city services, and infrastructure—it has a bright one, no doubt.
Raanan Geberer is a freelance writer and a frequent contributor to The Cooperator.