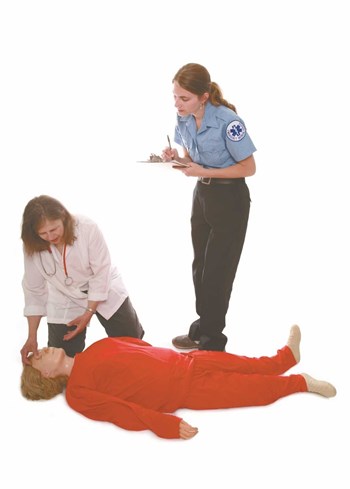 On the infamous evening of September 11, 2001, Battery Park City resident Hank Wisner was unable to go home to his smoke- and ash-filled apartment across the street from the World Trade Center. As he watched the day's events play over and over on a friend's TV, he realized that the average civilian is unprepared to handle an emergency situation of that magnitude. In the months following 9/11, Wisner began shopping around for a program his building community could implement to address emergency rescue issues.
Ellen Kornfeld, vice president of The Lovett Company LLC, a property management firm, also watched in horror as the events of 9/11 unfolded, and wondered what she would do if an emergency situation occurred in one of the Manhattan properties managed by her firm. Kornfeld eventually met with Wisner and discussed how beneficial it would be if all the supers in the buildings managed by the company were to be trained in the program Wisner's building had instituted, the Community Emergency Response Team (CERT), itself an initiative of the Federal Emergency Management Agency (FEMA).
Kornfeld wanted to ensure that in the event of an emergency, residents of her buildings would be able to get the advice and assistance from someone they already knew, and who was familiar with residents and the building itself.
And, says Wisner, "What better person to train than the live-in super, who's already knowledgeable about the building's layout and the way things operate? If we need to evacuate residents, the super will automatically know all the exits, who in the building needs assistance due to specific limitations, and what procedures to follow. [Kornfeld] strongly urged every one of her resident managers and superintendents to attend FEMA classes and become certified, which I think is great."
Although the CERT initiative debuted in 1985 when it was developed and implemented by the Los Angeles Fire Department to train civilians to respond to catastrophic disasters such as earthquakes, it wasn't until after 9/11 that the program gained a foothold in New York City. Today, every community board in New York City has a CERT program, the largest of which is located in Battery Park City and boasts 400 members. Wisner, special assistant to the chief of the BPC CERT, has been a pioneer in conducting rescue classes for those interested in becoming FEMA members and donates many evenings and days to practice drills and training sessions.