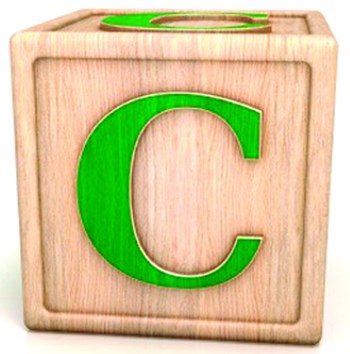 In South Africa, it's called a "sectional title." In Quebec, it's a copropriété divise or "divided co-property." In Italy, they call it "condominio," derived from Latin. Regardless of location, a condominium—commonly referred to as "condo"—is generally defined as a form of housing and other "real property" identified as a parcel of real estate that is individually owned among a collective.
"Condominium form of ownership is quite common outside the United States," says White Plains-based Attorney Marshall S. Schiff. Stateside, the concentration of condominiums occurs in the larger cities or more populated regions, explains David Tane, an attorney and partner with the New York-based law firm of Tane Waterman & Wurtzel, P.C.
"Since New York has more co-ops than any other place in the country, I would say that condos are more prevalent in Florida, Texas and California," says Tane. "Basically, where the co-op entity is virtually unknown is where you will see the highest concentration of condos."
So whether it was a great, great, great grandparent or a new friend, everyone knows somebody that lives or has lived in a condominium. Condo properties can be built high toward the sky or spread out across a bucolic expanse. But for many, residents included, the history of the industry as well as governing practices is not often discussed, which often leaves more questions than answers.
According to Condominium Homeownership in the United States: A Selected Annotated Bibliography of Legal Sources(Law Library Journal), there are records dating back to Babylon (present day Iraq) indicating that residential buildings were sold as separate units. Centuries later in Europe, shared housing was also gaining traction. "This ownership of floors of houses, and even rooms, in the hand of different persons was common in various parts of Europe," the journal notes.
But if there was a first condo craze, it happened in the French city of Rennes. In 1720, a catastrophic fire destroyed most of the city, which forced inhabitants to rebuild build under a system of wider streets and taller, multifamily buildings. The experiment was so successful that the "condominium" system was widely adopted, notes the journal.
The Current Condo Movement
"Article 9-B of the Real Property Law, Condominium Act, was enacted in New York City in 1964," says Tane. "There may have been condominiums before then that weren't regulated, but I don't recall growing up in New York City—and I was born in 1955—seeing any condominiums. Condos started popping up in the late 1960s and 1970s, but New York was primarily all cooperatives."
Enacted officially on March 2, 1964, the Condominium Act has been amended several times over the last several decades but all condominiums are controlled by and subject to this statute, explains Schiff.
"Without the Condominium Act, there could be no condominium form of ownership. What is required to create a condominium is set forth in the statute. Since the offer of a condominium unit by a developer is a securities offering under the Martin Act, the attorney general has promulgated regulations, which dictate what must be contained in the offering plan," notes Schiff. "Condominiums are run in accordance with their declarations and bylaws. The Condominium Act lists what must minimally be contained in the declaration."
Whereas The Martin Act, enacted in 1921, provides powers and discretion to an attorney general fighting financial fraud, the Condominium Act addresses various variables including status of units, ownership of units, common elements, compliance with bylaws and rules and regulations, contents of deeds and leases of units, bylaws, waiver of use of common elements, abandonment of unit, conveyance to board of managers, mortgage and taxation, among others.
Since unlike a cooperative apartment a condominium unit is real property, it's most closely akin to a single-family home with shared amenities. "These are considered real property, and every purchaser of a condominium apartment gets a deed just as if he or she was buying a house," says Tane.
However, unlike in a free-standing home separated by hedges or fences, when a purchaser agrees to the sale and becomes a deed holder in a condo, he or she is considered a resident who is expected to obey the rules of the condo board. If they fail to abide by the bylaws, they can be subject to litigation and possible eviction, often at their own expense.
"The condominium declaration is the legal document that creates a condominium when filed with the county clerk where the property being converted to a condominium is located; the powers and obligations of the board are specified," says Attorney Adam D. Finkelstein, a partner with the New York-based law firm of Kagan Lubic Lepper Finkelstein & Gold, LLP. "This is in some cases in the declaration itself and more specifically and comprehensively in the bylaws, which are an exhibit to the declaration."
Schiff further explains that condominiums are 'fee simple interests' in real property. According to the Law Trends & News, a fee simple property interest is the broadest estate described under law. The construct has some distinguishing features, including that a fee simple property owner has the sole power to dispose of such property interest; upon the current owner's death, and in the absence of instruction (i.e., a will), the property interest automatically transfers to an owner's heirs; and (iii) the property interest continues until the current holder dies without heirs.
Along with these fee simple interests, the purchaser is also subject to the declaration and bylaws, which have been recorded prior to the deed being given. "Like any covenant and restriction that encumbers real property, the buyer is subject to the terms of the condominium documents," says Schiff. "The condominium documents provide for enforcement mechanisms for non-payment and for violation of the declaration or bylaws."
The Conversion Process
As Tane notes, before the mid-to-late 1960s, New York was considered mostly a co-op town. But as the condo movement caught on in the 1970s and 1980s, developers were seeking properties that could be converted in condominiums, either from an existing apartment building or from a commercial property.
"Rental buildings do convert to condos. I have represented a few that started out as rental properties to condominiums," says Tane. "Most of the rental conversions were to co-ops. But as we speak, I have client buying a rental property and turning it into a condo on the Upper East Side."
Tane said that in previous years it was "in vogue" for existing co-ops to be converted to condo status. "The theory was that condos sell for more than co-ops for numerous reasons," he says. "Condos are more attractive to foreign buyers because the concept of owning shares in a co-op instead of owning real property is a foreign concept to them."
Schiff says one of his clients successfully converted a co-op on Fire Island to condo status. While he said it can be done he notes that the process is "complicated." Finkelstein adds that in his experience he has frequently seen rental-to-condo conversions, but agrees with Tane that while cooperatives are also converted, taxation and other issues usually prevent the conversion from happening. "Legally there is nothing that would prevent such a conversion though," says Finkelstein. "It is the business issues that prevent it. When it is done a condominium declaration is filed and the parcel is divided into individual lots per that declaration."
Tane adds that typically a co-op has an underlying mortgage on the building, and by law condominiums can't have an underlying mortgage. It is for this reason that co-ops seldom convert to condo status. "In order for a co-op to convert to condominium status, the building's underlying mortgage would have to be paid off," he says. "Then each cooperative shareholder would have to go to his or her bank and get approval from the lender to surrender the share and the lease and convert the loan to a condominium unit. You can image that in a big building this would require a lot to accomplish the conversion."
Understanding Condo Ownership
For many new condo owners, there is often a learning curve to the purchasing process. The most common question usually is: How does condo ownership differ from co-op or single-family home ownership? Secondary questions such as determining the differences between a deed and a proprietary lease also arise.
"Legally, condo ownership is the same as a single family house, only in addition to owning the space in which the unit exists, you also own an undivided interest in the common areas," says Schiff. "You may also have limited common areas attached to the unit, such as a balcony or storage room. These areas are actually common areas, but have been given to the unit owner for their exclusive use in perpetuity. In a co-op, the owner is a stockholder of the corporation that owns the building and as a stockholder is given a proprietary lease for an apartment for a period of time. This lease can be extended by the corporation."
Becoming an owner of a condo is generally considered an easier passage than petitioning a co-op board. From experience, many New Yorkers know the difficulties related to the co-op application and review process. And whereas a co-op board can turn down an applicant for various reasons, condos have less control over the process. To this end, the bylaws would have to grant the board with legal powers of non-discriminatory oversight.
However, says Finkelstein, "I have never seen that. I have only seen the exercise of the right of first refusal, which by the way, can include designation of a third party to actually purchase the unit. It does not have to be the condo itself, so if there is an undesirable candidate, the board can find a more suitable one, exercise its right (subject to whatever unit owner approval is required), and then have the suitable candidate close on the title."
Finkelstein adds that some newer condominiums have enacted protections such as deposits and guaranties for certain types of buyers. "In most cases, the sole question is whether the board wants to buy the unit instead of the purchaser and if so it must follow the requirements of the bylaws relating to owner approval," says Finkelstein.
In Closing
When a buyer purchases a single-family home, the deal closes, the ink dries, and that's pretty much the end of it. With a condo however, ownership includes membership in a community, as well as involvement in a larger legal entity. Understanding what that means, even in broad terms, is part of what makes a responsible, conscientious condo owner.
Brad King is a freelance writer and a frequent contributor to The Cooperator.