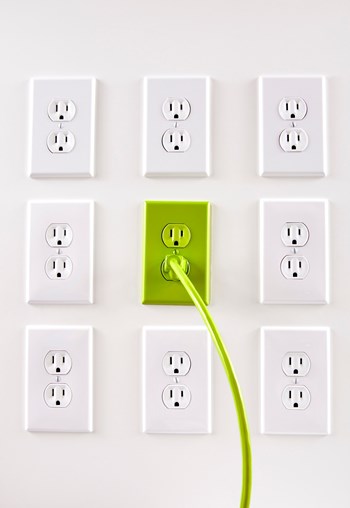 Energy is a singularly important and pressing issue. Even so, addressing this issue has not yet risen to the top of the list for many apartment managers and co-op boards. For large-scale apartment managers, the mandate to limit exposure to energy cost risk may be the only way that this vital issue is even starting to assume the characteristics of "critical mass." Beyond limiting risk, few realize that most buildings themselves are untapped sources of potential energy-based revenues.
So why don't more property mangers and co-ops investigate this issue further? When dealing with a large apartment complex, a manager/owner very likely has neither time nor expertise to investigate opportunities to either protect or mitigate against the cost variables that plague electricity markets, or to maximize their energy assets.
Market Factors and Energy
Surging energy use, combined with the fact that the average U.S. power plant is nearly 40 years old and already pushed to maximum capacity, has already caused major problems for the grid. Cadres of utility companies, politicians and consumers are working long-term and ongoing to modernize existing plants and to invest in new plants. In the meantime, federal and state decision-makers continue to empower the deregulated energy markets to offer alternative, incentive-driven energy strategies to reduce demand as quickly and as dramatically as possible.
Deregulation of the energy markets has enabled Independent System Operators (ISOs) in a growing number of states to establish market instruments to construct and maintain energy grid reliability. To ensure the grid is able to meet demand, state managed ISOs offer incentive programs to individual energy users to reduce electricity during periods of peak demand or shortfalls, so that the grid is able to satisfy peak demand. These programs are called demand response markets.
Participants in demand response markets reduce system demand during peak periods when the risk of grid failure is highest, by committing to use their own generation assets or by committing to enact cutbacks in energy consumption. As the ISOs rely on these commitments for grid stability, demand response participants receive significant economic benefits, with minimal participation cost.
Lack of Time and Expertise
Traditionally, property managers and cooperatives view energy as an uncontrollable business expense. The only recourse with which to control energy costs had to do with building control systems and/or historical analysis of energy use.
Apartment property managers may also lack the understanding of peak period energy usage, of dynamic price and market information, and of the structure of how their commodity supplier must buy product on their behalf, needed to make effective energy decisions. It is appropriate that they focus on their core business needs. As a result of using strategic energy asset management services, properties have the potential to generate revenue, conserve energy and reduce costs and enhance facility reliability and comfort.
The Solution: Managed energy service from an outside expert
To help solve the aforementioned problems, apartment managers and co-ops can turn to a strategic energy asset management (SEAM) firm that offers curtailment planning to apartment managers—the selling of excess energy consumption capacity into local and regional energy markets on a monthly, seasonal or annual basis. Additionally SEAMs generally offer demand response and facility energy management programs to owners and managers.
These capabilities allow the firm to recommend/implement optimal choices to an apartment owner or manager, such as when to cool with ice, electricity, steam or gas, or how to use or configure distributed generation and turnkey environmental and grid inter-connection permitting services. A SEAM looks to unearth ways to fully maximize the energy assets that exist in a building, but may be as yet undetected.
Client Example: Electchester
Electchester is a 2,500 unit housing complex located in Flushing, New York. The complex was a sweat-equity project built in the 1950's and 1960's by Local 3, the Electricians' union, to provide affordable housing for members.
When market participation through electricity bidding was proposed to Electchester, the value was apparent to the management team to bid into the New York energy markets. They also found value in the fact that they could choose a SEAM whose business plan would offer free, unbiased, and expert advice on energy matters.
Prior to its involvement with a SEAM, Electchester had never earned money from the New York energy market by doing exactly what management had done in past years when the utility company had requested cutbacks. When Electchester realized significant market revenue that could be earned by allowing the SEAM to automate its control of air conditioning, the incentive became apparent. The management team made a compelling case to the presidents of the Electchester housing boards to automate a/c load-control. An attractive three-year payback was possible because of the coupling of market revenue and incentive funding made available through the New York energy market.
With incentives aligned, the management team achieved a win-win for all parties – Electchester conserved and earned $150,000 in revenue; the SEAM earned a share by facilitating relationships between Electchester, the energy market and the utility; and the local grid gained an automated and reliable 3 mW resource.
Conclusion: Ultimately, how does SEAMs help properties increase asset value?
As a result of participation in demand response markets, Electchester was able to enroll in an evolving and comprehensive program that began with real-time metering. By partnering with a SEAM, the residential building was able to earn market revenue, increase its overall asset value by, among other strategies, reducing rates from regulated entities, reducing exposure to energy market price volatilities, earning higher government incentives for infrastructure upgrades, financing infrastructure upgrades, achieving reliable and better efficiency, upgrading equipment, maintaining better control over delivery of services, and contributing to beneficial commodity contracts.
Mike Gordon is the president and founder of ConsumerPowerline, a strategic energy asset management firm based in New York City.