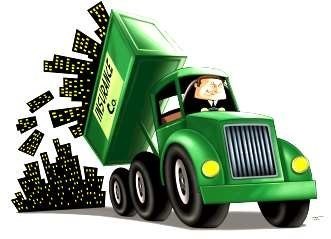 Simply put, insurance equals protection. Insurance will help protect your investment if your building is damaged or destroyed by fire or other causes. Public liability coverage will protect you if someone is hurt in the building and sues you. This insurance is vital to the financial stability of a building—without it, and one big loss can place a building in financial turmoil.
In most cases, insurance providers will have a long-term happy relationship with the buildings they insure. Every once in a while, however, an insurance company will opt to either terminate or not renew a building's insurance policy—in other words, they'll break up the happy relationship. Like any broken bond though, there are several reasons given that will help to understand what went wrong. In a typical building/insurance provider relationship, the reasons for cancellation come down to four main break-up syndromes:
The "You're-Costing-Me-a-Fortune"syndrome. Ahhh…what woman doesn't want a man to spend gobs of money on her in a relationship? Although I'm not materialistic, I, too, enjoy the occasional gold or diamond bracelet or ring or exotic trip. Unfortunately, in a building/insurance company relationship, the insurance company isn't too keen on spending so much money. The "You're-Costing-Me-a-Fortune" syndrome ranks as the most common reason a building will lose its insurance.
"It's a business," says Russell Weinstein, a partner at A.R.M. of New York, Inc. "Let's say we have a building worth a million dollars and it's insured against fire or vandalism for $10,000 a year. Four months later there is a significant loss of $100,000. Now, the insurance company pays the $100,000 and is now out $90,000. When the year is up and it's time for to renew the policy, the insurance company may not want to stay on the account or may charge much more for premiums. As a result, why would the insurance company want to stay on the account? They lost money already."
The good news is that one loss doesn't always mean an immediate breakup. Insurance companies can usually be forgiving, but it depends on the size and the frequency of the losses.