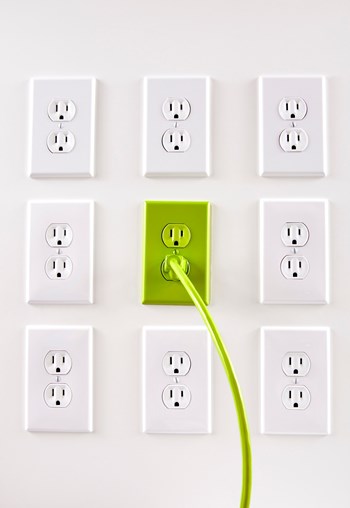 Let's face it. Every multifamily or commercial building owner would like to substantially lower their utility costs. Prices for energy and water are projected to go nowhere but up in the future. When you start to factor in the new regulations going into effect across the country mandating higher levels of building energy efficiency, paying for these required improvements presents a real challenge.
Efficiency upgrades can be costly, and investing in newer technologies can include a certain level of risk and uncertainty. Understanding this, the main objection we hear repeatedly as we speak with property owners and building managers almost always comes down to cost. Whether it is the initial capital expense of purchasing the equipment or the related debt service and maintenance issues involved with advanced system modifications, money always seems to be the sticking point when it comes to moving forward.
Well what if commercial property owners could have those system modifications installed having their savings guaranteed and insured while incurring no capital costs and with no risk? Energy Performance Contracts (EPC's) make it possible to undertake these modifications while still enjoying significant savings and all the related benefits associated with "Going Green." EPC contracts are essentially agreements with an Energy Service Company (ESCO) whereby the company assumes all costs related to purchasing, installing, and maintaining energy related improvements as part of a shared savings arrangement. The property owner receives a percentage of the energy savings as well as increasing the value of their property as a result of these improvements.
This model may be particularly attractive to the privately owned commercial market. The property owner assumes no risk or long term debt responsibilities. After a contract is signed, information on energy use and all previous Energy Conservation Measures (ECM's) taken by the property owner are gathered and quantified. That information is entered into a proprietary software program that matches the data to a list of possible ECM's and government subsidies/ programs available to that particular site.
Once potential areas of savings are identified along with an estimate as to their return-on-investment (ROI), the project is offered to groups of third party funding sources who invest in these projects. Once a suitable financial partner for the project is found, an ASHRAE level 3 audit is conducted and the final project elements are identified. This is the first program of its type that completely insulates the property owner from any risk of underperforming improvements or additional debt service. Other than that, it operates exactly the same way as a standard Energy Performance Contract.
Recent studies show that LEED-certified commercial buildings in New York City command an $11.33 per square foot premium, as well as a 3.6% occupancy rate advantage over their non-certified competition. Similar savings are being reported nationally. When you add this to the monthly utility savings, resolved compliance issues, and positive public perception created with these kinds of projects, it becomes a no-brainer. Additionally, the performance improvements can be guaranteed by the ESCO and insured through a project performance policy making this a zero risk opportunity.
That being said, not all ESCO's are created equal. There are literally hundreds of technologies and operational protocols that might possibly be employed as part of a site solution. From what we have been able to observe in the marketplace, most ESCO's work with a very limited pallet of options. They tend to group their solutions around their specific area of expertise and existing vendor relationships bypassing many possible modifications that might be employed due to unfamiliarity or inexperience with those options. This can lead to the implementation of system improvements that may not be the most cost efficient, or which result in lower levels of energy savings.
Coming up with the right site plan requires a vast understanding of how all these possible applications relate to site specifics. When considering modifications, the solutions and applications integrated at a site should be those which most eloquently use the available resources, while responding to the specific challenges of that location and pre-existing infrastructure. It is also essential to factor in the power usage patterns of the client and understand how and when they require it. The correct solutions in most cases are clearly and easily quantifiable after an on-site inspection and evaluation of all possible options.
Many Conservation Options
Conservation, cogeneration, and other operational improvements can be instituted in an almost infinite number of combinations. How those solutions are integrated and employed greatly affect the net result as it relates to production, efficiency, and cost. It is something we like to refer to as energy effectiveness. It is therefore essential to work with an ESCO that has a deep and diverse tool box supported by the specific technical capabilities from which they can create a higher level of savings and efficiency. With any project, the optimal combination of solutions may include co-generation, heat recapture, renewable assets, purchasing contracts, management software, and standard efficiency upgrades to name a few.
Lastly, it is very important to make sure your "sustainable" solution contributes to improving overall site efficiencies. This means considering water and waste management, not just energy. What I mean by this is you may have the opportunity to recycle and reuse your water, while at the same time recapturing the BTU's from that resource through heat exchange technologies The net result could lower your water bill while also reducing your heating /cooling costs providing a higher level of savings. It might also be possible to utilize the waste created at the site to power the facility, create transportation fuels, or recycle that resource for resale or other profitable reuse. Every improvement you make has the possibility of creating additional savings if it is coordinated with supportive technologies in a synergistic design. It is therefore essential your ESCO understand these opportunities and have the capacity to design and employ these solutions.
Achieving the proper balance of these improvements can greatly increase savings and performance making investment into these modifications more attractive to investment capital. It is therefore in the best interest of the ESCO to come up with the right combination of upgrades. After all, they and their supporting investors have a huge stake in this process as they are assuming all of the risk from a financial and guarantee perspective. ESCO's are in business to make a profit, not lose money. That alone should give the property owner some measure of confidence as those profits will only happen if they can deliver on their promises of energy savings.
Creating the optimal plan for any site involves a complex site evaluation and the ability to understand and deploy the correct combination of upgrades to achieve the best result. Thankfully, with energy performance contracting and the right partner, risk is no longer part of that equation.
William Sosinky is the CEO of The Energime Companies, a national energy management company.