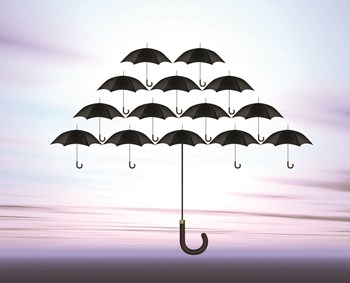 Being elected to serve on the board of your co-op or condo can be viewed as a great honor or a dreadful burden. Those who look for the positive in any new situation will focus on the fact that their neighbors have confidence in their leadership abilities. Those who view the glass as half empty will grumble and say why me? Whatever their attitude toward this necessary function, all new board members have one thing in common: Unlike other shareholderswho haven't accepted a position in the spotlightthey now run the risk of being sued because they've assumed professional and fiduciary liability.
Directors' and officers' (D & O) insurance is a policy that protects corporate directors and officers, while they are in office, against monetary damages incurred through lawsuits resulting from their actions as board members. With proper D & O coverage in place, board members can relax and concentrate on doing the best job possible.
Learning the Hard Way
Not all D & O policies are the same, warns Jane Rosen, assistant vice president of Sterling & Sterling, Inc., an insurance brokerage firm in Great Neck, New York. Rosen tells boards to look at the exclusions very carefully. Your policy can be worthless if not worded properly, she says. According to Richard Barry, president and chief executive officer of Century Operating Corporation, a residential management firm in Manhattan, if a board doesn't have the proper insurance, it won't be defended in legal proceedings. The defendants would have to dig into their own pockets and pay for legal expenses that can run into six figures.
The directors and officers at one New York City co-op learned this lesson the hard way. Several years ago one of the board members at this building announced that he had found a new insurance carrier. Everyone was thrilled, recalls a former board member, because we would be saving money. However when the officers of the board were recently sued for fraud by another shareholder, and they went to the new insurance company for help, they found out that they were not covered for this type of claim. The case was eventually overturned, but the officers have incurred tremendous legal costs that they must pay out of their own pockets. In addition, they're having a hard time switching carriers because other companies are reluctant to do business with them. And, even if we can find anyone to take us, the rates would be phenomenally high, points out the former board member.
We did learn valuable lessons from this experience, she adds. As far as selecting insurance goes, there's no such thing as a free lunch. If someone tells you they've found a great deal on insurance, the package needs to be examined very closely before a decision is made to switch. You're throwing your money away if the coverage isn't thorough.